Astro Pay Binary Options Brokers
AstroPay is an online payment solution that allows binary options traders to make international payments in their local currency. The digital wallet is particularly popular in Latin America, offering low-cost and near-instant transfers. This tutorial explains how to make payments to and from AstroPay binary options brokers.
We also rank the best binary options brokers that accept AstroPay deposits.
Binary Brokers with Astro Pay
About AstroPay
AstroPay LLP was founded in 2009 to be a solution to the lack of internationally accepted or working payment methods in South America.
Today, the brand spans the world, with six million users globally and offices in Latin America and the UK. Over 1,900 websites now accept transfers using the payment method, including several AstroPay binary options brokers.
AstroPay began as a method of paying for goods and services online with local currency and pre-paid cards. The company has since expanded and partnered with the likes of Visa, Mastercard, Google Pay, and Airtel.
Below is a list of key partners and countries where the payment solution is available:
Spei in Mexico
Pix and Itaú in Brazil
Caixa in Spain
Indian Net Banking (INB) in India
Unified Payments Interface (UPI) in India and the UAE
Visa and Mastercard in most European countries and the USA
M-Pesa in Kenya, Nigeria, Bangladesh, Pakistan, Malaysia, and Ghana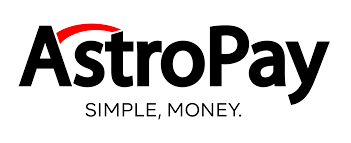 How It Works
Binary options traders can connect their payment account to their AstroPay wallet, meaning users can buy goods and services with their existing credentials and local fiat money, avoiding conversion fees.
To use AstroPay, you need to set up an e-wallet. Upon sign-up, you will be prompted to enter your name, date of birth, email address and phone number. You can then set a password and the registration process is complete.
Before you can make a transfer to binary options brokers that accept AstroPay deposits, you will need to fund your wallet. After pressing the 'Add Money' button on the official app, enter the amount you wish to add. You can choose your local currency and select which bank you wish to make the payment with. If your bank isn't listed, the option to make a payment via online bank transfer is available.
You will then be prompted to either scan a QR code that will take you directly to your banking app where you can verify your identity and make the transfer, or you can select your bank from a list of options and you will be taken to the bank's website.
How To Make Deposits & Withdrawals To Binary Options Accounts
Binary options brokers that accept AstroPay deposits will list the payment method or logo in their cashier portal. Select it and enter the payment details, including the deposit amount and currency.
You will also need to enter the phone number that is connected to your AstroPay account to receive a verification code.
This will grant access to your wallet. The money should be taken from your balance immediately and available in your binary options account.
Withdrawals are usually as straightforward as deposits. The option to withdraw via AstroPay should be available on your binary options broker's withdrawal page. Simply input the amount you wish to withdraw as well as the phone number connected to your AstroPay account.
Note, some AstroPay binary options brokers may need to verify your identity before they can approve a withdrawal request.
Transaction Times
Most AstroPay binary brokers offer instant deposits, including Deriv and OlympTrade. However, withdrawals often take longer with Deriv processing payments in one working day while OlympTrade may need up to five days.
To avoid payment delays, make sure you have sufficient funds in your digital wallet.
Note, the typical minimum and maximum transfer limits are 5/10 – 2500 USD.
Pricing Review
Payments made to and from binary options brokers that accept AstroPay deposits are normally commission-free. Both Deriv and OlympTrade, for example, cover any third-party payment fees.
AstroPay also does not charge any fees to customers for making payments or withdrawals using the service.
Note, the option to make payments via local currency may not extend to your binary options broker so you could have to pay a conversion fee. Fortunately, the best AstroPay binary options brokers publish a pricing schedule on their websites.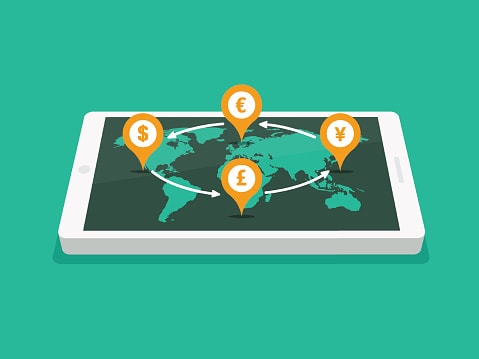 Pros Of AstroPay Binary Brokers
You can purchase and make payments with popular cryptocurrencies such as Bitcoin and Ethereum. This can make it easier for crypto binary options traders to fund and manage their digital asset trading activity.
Associated with Visa, Mastercard, and other leading payment solutions, AstroPay enables customers from all over the world to make deposits and withdrawals to popular binary options brokers.
The payment app is available to download through APK for Android and iOS for Apple devices, making it a good option for mobile binary traders.
Cons Of AstroPay Binary Brokers
The only way to access customer support is through an online contact form. So if your binary options broker cannot help with a payment problem, you could have to wait up to five days for AstroPay's customer service team to respond.
Although globally accepted, it is not as widely used amongst binary options brokers as other electronic payment methods, such as Skrill and Neteller.
Customer Support
Users can contact customer care through a form on the payment provider's website. Enter your name, email address, and your issue and the company will get back to you within 3 to 5 working days. Unfortunately, this is the only way to contact the firm – there is no live chat function or phone number.
Alternatively, the top binary options brokers that accept AstroPay deposits provide 24/5 or 24/7 support and can advise on withdrawal queries or delays.
Security
The payment solution ensures end-to-end encryption is used for all transactions and that no information is stored to remain compliant with Payment Card Industry Data Security Standard (PCI DSS).
Customers, including binary options traders, must also complete KYC verification to gain full access to AstroPay's services. This is in line with Anti-Money Laundering (AML) guidelines.
Additionally, the firm is regulated by the UK Financial Conduct Authority (FCA), registered under Larstal Limited. This is a reassuring sign that the company is trustworthy with robust security measures.
Verdict On AstroPay Binary Options Brokers
AstroPay is a good choice for binary options traders based in Latin America, in particular. The payment solution enables users to deposit money into binary options accounts using their existing banking details and local currency. There are also several leading AstroPay binary options brokers that offer fee-free deposits and withdrawals with the transfer method.
To start trading, head to our table of the top binary options brokers that accept AstroPay deposits.
FAQ
Is It Free To Deposit To AstroPay Binary Options Brokers?
AstroPay does not charge for the use of their service. Deriv and Olymp Trade also charge no commissions for deposits and withdrawals using the payment method.
Is AstroPay Safe To Fund My Binary Options Account?
AstroPay is a secure method of making deposits and accepting withdrawals from binary options brokers. The company is regulated by the UK Financial Conduct Authority, is PCI DSS-compliant, and uses end-to-end encryption to keep customer data private.
Which Binary Options Brokers Accept AstroPay Deposits?
The most popular binary options brokers that accept AstroPay deposits are Deriv and Olymp Trade. The minimum deposit at Deriv is $5 and the starting deposit at Olymp Trade is $10.
Is AstroPay A Legit Binary Options Deposit Method?
AstroPay is a genuine payment method, accepted by over 1,900 websites and with more than six million users worldwide. The binary options brokers that accept AstroPay deposits are also trusted and highly rated.