Google Wallet Binary Options Brokers
Google Wallet offers a fast and flexible payment gateway for binary options traders. The secure, private wallet can be used to store payment cards and facilitates deposits to merchant partners, including binary options brokers that accept Google Wallet deposits.
In this review, we evaluate Google Pay as a funding method for binary options trading. We explore its speed, fee structure and security as well as its level of integration amongst binary options trading platforms.
Use our list of the top Google Wallet binary options brokers below to get started.
Binary Brokers with Google Wallet
About Google Wallet
Google Wallet, formerly Google Pay and before that, Android Pay, was introduced in 2011 to curb losses to competitor wallets available on Apple and Samsung devices.
Over the next decade, Google established itself as a leading mobile payment gateway. Today, the brand has over 100 million active users. It is widely integrated across various sectors including personal finance and online trading.
Google Wallet is also supported by some of the world's leading banks including HSBC, Revolut, Monzo, Halifax and Lloyds. However, whilst its integration with financial institutions is widespread, it is not yet offered by all binary options brokers.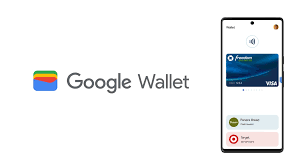 How Google Wallet Works
Google Pay is an electronic payment gateway that facilitates quick access to funds, passes and information stored on the application. Users can make purchases online, via apps, and in-store. The application can be downloaded free of charge onto Android or Google devices.
Binary options brokers that accept Google Wallet deposits, utilize it in the same way as other digital wallets. Traders simply need to log in to their trading account, navigate to the 'Deposits and Withdrawals' tab, follow the prompts and select the Google icon as their preferred payment method.
To set up a Google Pay account, users will require an email address and phone number. Payment cards can then be added so that transactions can be viewed and managed directly through the app.
Note, Google does not impose transfer limits, however, binary options brokers that accept Google Wallet deposits may have their own minimum and maximum payment requirements.
Currencies
Google Pay can be used to send and receive payments in various countries around the world, from India to Japan, Zambia and the UK. Its global presence means that it also supports many currencies including US Dollar (USD), Euro (EUR), Great British Pound (GBP), South African Rand (ZAR), and Swiss Franc (CHF).
Importantly, when used to fund binary options trading, the broker will need to offer the currency as a base account currency to avoid sometimes hefty conversion fees.
Google also accepts crypto payments and users can purchase and store popular tokens. This is useful as a growing list of Google Wallet binary options brokers offer account funding in digital coins like Bitcoin (BTC), Ethereum (ETH), and Tether (USDT).
Transaction Times
Google Pay offers fast deposits and withdrawals from partner merchants including binary options brokers. World Forex, for example, offers instant deposits while withdrawals are processed within 30 minutes.
Note, public holidays and out-of-hours transactions may require additional time. Also, some Google Wallet binary options brokers may need to verify a trader's identity before processing withdrawals. This is in line with KYC and AML requirements.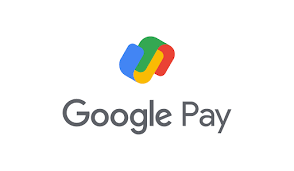 Pricing Review
Google Wallet is free to download from the Google Play Store.
Payments made via debit card do not carry a charge. However, the merchant may be charged for authorizing a credit card transaction. This could be passed back to the binary options trader.
Some binary options brokers or third parties may charge an additional handling fee or processing commission. World Forex, for instance, charges 2.5% + 50 RUB for Google Pay withdrawals.
Security
Through the APK (Android Application Package) Google employs several security measures to ensure the safety of client funds.
Users are required to verify their identity at set up and an email address and a phone number must be supplied. Throughout the user journey, clients will be required to verify their identity. This is carried out through the use of passcodes, fingerprint technology and pin numbers.
All cards added to Google Pay are given a virtual card number (via encryption) which ensures your card details are not shared with merchants, including binary options brokers that accept Google Wallet deposits.
Deposit Authorization
To authorize a deposit through Google Pay, binary options traders will need to log in. To do so, users will need to verify their identity through a 4 or 6-digit pin, password, pattern, fingerprint, or face ID. Failure to do so will result in an error message.
Once verified, deposits to binary options brokerage accounts can be authorized at the click of a button.
Emergencies
In the event of an emergency, users can remotely freeze or wipe their devices through the Android Device Manager settings.
Customers can also check for any fraudulent activity by reviewing transaction receipts and payment details under Payment History and are encouraged to report any suspicious activity.
For any issues, questions or concerns regarding the functionality of Google Wallet, the team have an extensive FAQ page available on the Google Play store. Alternatively, get in touch with the customer care team via a toll-free helpline number or email.
Binary options traders can also contact their broker's support team if they experience deposit or withdrawal issues. The best Google Wallet binary options brokers offer 24/5 support via live chat, social media, or a contact number.
Pros Of Google Wallet Binary Brokers
A growing list of binary options brokers accept Google Wallet deposits
Supported by most large international banks
Free deposits at most binary options brokers
Available on Android and Google devices
Accepts popular currencies and cryptos
Fast, secure and flexible payments
No fees for debit card transactions
Cons Of Google Wallet Binary Brokers
Only available for Android or Google users
Less widely accepted by binary options brokers vs PayPal, wire transfers and bank cards
How To Make Deposits & Withdrawals To Binary Options Accounts
Deposits and withdrawals can be made to Google Pay binary options brokers in a few simple steps:
Add funds to your card: Google Wallet connects directly to your chosen credit or debit card. To fund your binary options trading account, the card/account will need to be in credit.
Select Google Pay: Navigate to the payments area of your broker's dashboard and select 'Deposits' or similar. Then choose Google Wallet/Google Pay from the list of accepted methods and enter the deposit amount.
Choose a card: Select the card you would like to make a payment from and use touch ID or face ID to confirm the transfer.
Check deposit status: Check your trading account balance to make sure the funds have been received. The top Google Wallet binary brokers offer near-instant processing.
To make a withdrawal to your Google Wallet, visit the binary options broker's website or client portal and follow the prompts to the 'Withdrawals' area. Follow the on-screen instructions to request the payment.
Note, withdrawals are usually only credited to the account from which they were deposited.
Verdict On Google Wallet Binary Options Brokers
Trusted by millions around the world, Google offers a straightforward way to fund binary options trading accounts from mobile or tablet devices. Fees are generally low and processing times are quick.
However, whilst its integration with businesses in general is good, the number of binary options brokers that accept Google Wallet deposits is relatively limited. Fortunately, we expect this to change as a growing number of investors trade binaries from their mobile devices.
To make a deposit and start trading, use our list of the best Google Wallet binary options brokers in 2023.
FAQ
How Do Google Wallet Deposits To Binary Options Accounts Work?
Google Wallet can be used to send and receive money from binary options brokerage accounts through payment cards saved on the mobile application. The popular electronic wallet can also be used for personal banking and peer-to-peer transfers.
Can Google Pay Be Trusted To Fund Binary Options Trading?
Yes – Google Wallet is a secure payment facilitator. Binary options traders can use pin codes, passwords, plus touch ID and face ID to authorize deposits to trading accounts.
Are Deposits To Binary Options Brokers That Accept Google Wallet Deposits Free?
Google Pay is free to download and use. However, binary options brokers that accept Google Wallet deposits or other third parties may levy a charge.
World Forex, for example, offers free deposits with Google Wallet but charges 2.5% of the transaction value plus 50 RUB for withdrawals.
Which Binary Brokers Accept Google Wallet Deposits?
Currently, the list of Google Wallet binary options brokers is short vs alternative payment methods like PayPal, Skrill, Neteller, plus debit and credit cards. However, as mobile trading grows in popularity, we expect more binary options brands to facilitate deposits via Google Wallet.