What Britain's Double Dip Recession Means for Binary Traders
---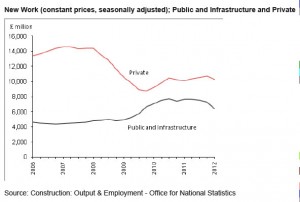 Binary traders who have positions in the Euro or GBP need to play their hands with extreme caution.   Britain has now officially joined the ranks of the Eurozone countries facing a second recession. Coming right on the heels of the disastrous economic downturn in 2008, this second recession is bound to be a tough pill to swallow even if it is 'mild' as economists predict.
The Fate of Eurozone Currencies
Currencies are likely to be severely dented and remain so for a good while even if the economy does start to limp back to normalcy in a relatively short while. This is because the currencies have not even had a chance to stabilize post 2008. The double dip has occurred even as fluctuations were constantly taking place with currency values.
A recession is termed a 'double dip' only when the economy falters again post recession without ever touching its previous high of economic output. However, in the case of Britain and many other Eurozone nations like Italy, the Netherlands and Spain, the currency never even gained a semblance of stability thanks to severe and constant economic turmoil.
A Poor Start to 2012
Britain has also started off on the wrong foot right at the beginning of the year 2012, it appears. In the final quarter of 2011, the economy shrank by 0.3% and the beginning months of this year have only exacerbated the situation. A further 0.2% decline has been recorded over the first quarter. While analysts had not expected Britain to show a remarkable recovery from the 2008 recession, expectations had been that a second recession would be avoided, however narrowly.
The Future Remains Bleak
Given these happenings, indications are that good news may not be coming this way in the near future. Analysts do not expect this bleak state of affairs to last long but they do advice that investors have a realistic picture of what the economy will look like in the coming months. The overall situation is not set to improve dramatically any time soon and currencies will remain subdued until then.
For binary traders invested in Euros or GBP, these are the factors to be considered when determining how to position themselves in the coming weeks. The U.S. dollar, in comparison, is holding its own as of now.