Good day traders,
Today I am going to share with you some stocks binary options trades and my trading setups. I took these trades the previous week. Let' see the first chart.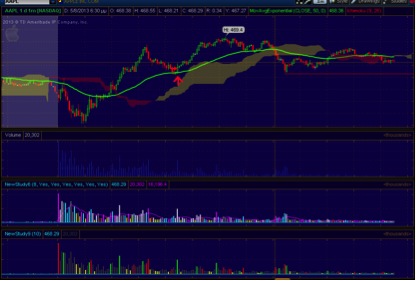 In the first chart we have Apple stock and I use 1 minute timeframe. In my chart I use only the 50 EMA (the green one) and the climax volume indicator at the bottom. You can see that the stock began the day with a small fall but after this came back and broke the 50 EMA and we have a good up trend. Then, the price moved down to the EMA with a decreasing and low volume, some rejection to the EMA and then a buying climax bar and that's it. I took a solid call trade which was in the money.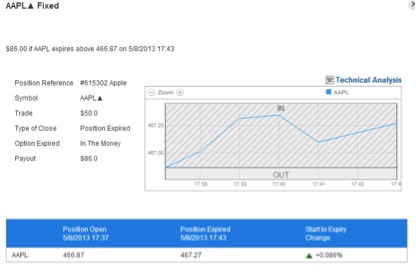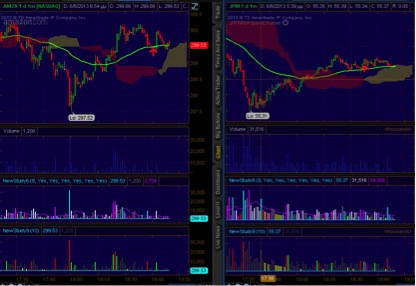 In this chart I have two stocks. The first one is the Amazon Stock and the second one is the JP Morgan Stock. I took my two trades in the arrows. I took two calls. The first one (Amazon) was in the money and the second one (JP Morgan) was at the money. The Amazon's chart is similar with the previous Apple's chart. We are in an uptrend with and the price came back to the 50 EMA with decreasing and low volume and I took my call trade which was in the money with 5 minutes expiry time. The JP Morgan's trading setup is almost the same but my trade was at the money. Finally , some minutes after my trade the price moved up. Look at the two binary options contracts below.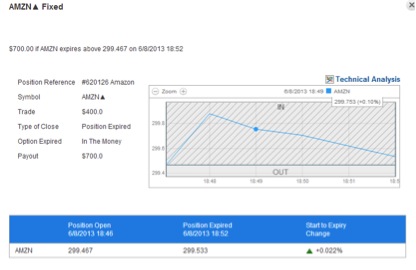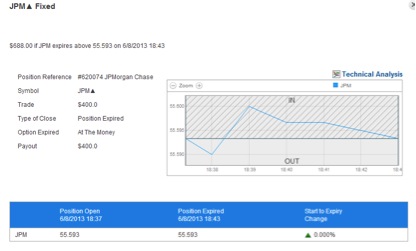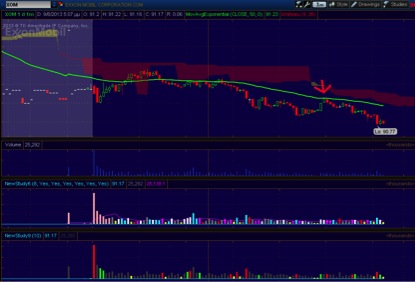 This chart is from Exxon stock and I took a put in the money trade in the put arrow. We are in a down trend and we have a stopping volume pattern when the price hit the 50 EMA. Some minutes later we have again a stopping volume pattern and a lower high. It's a good spot for re- entry. Look at this XOM BO contract below.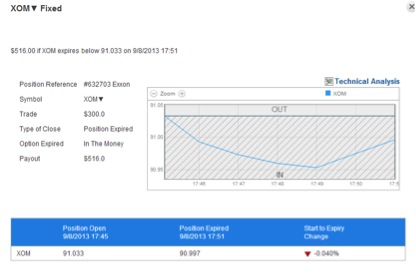 Kind Regards,
Kostasze