Option Range Releases New Schedule for Binary Options Trading
---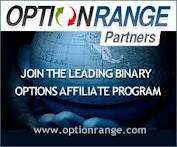 Option Range announced a new schedule for spring for its binary options trading. The schedule will open up new opportunities for trading on stocks, commodities and indices. It will also allow customers to carry out trading at any time.
The schedule has been designed keeping in mind the fact that Option Range customers situated across the globe trade at different hours. There are four categories in the new schedule – fixed touch options, binary options, range options and touch options.
Binary and Range Options Trading
The payout ratio of the binary options is in the range of 75% and 81%. Each asset has different hours for trading daily and weekly. The schedule also shows trading hours for the weekends. Option Range has one set of trading hours for the first four days of the week and another for Friday. The new schedule has added hours for end of day trading. Weekly and weekend trading hours typically apply to a few stock options, commodities and currency trading. Range options can be traded on currencies, indices and commodities. The schedule, which is diverse, comes with a profit margin of approximately 73%.
Fixed and Touch Options Trading
The fixed touch options at Option Range have a new schedule, which is applicable on 10 currency assets. They are offered for trading between Friday 19:00 and Monday 19:00. The options can bring a huge return of 300% on the original investment made by the customer. They can trade touch options on four indices and currencies. Customers can expect a fixed return of 80% on their actual investment. Trading hours for touch options can differ according to the option a customer trades.
Bonus Offered for New and Returning Customers
At Option Range, members will not only get the chance to trade binary options accompanied by some of the highest investment returns, but also get to avail special benefits. To encourage new customers to try the trading options, Option Range is offering a bonus of 100% on the deposit they make when they join the site. Once they become a member and return for more trading opportunities, a bonus of 75% (maximum) can be claimed on their next deposit.