Monthly Forex Market Forecast; Dollar, Euro, Pound, Yen
---
The FOMC Is On Tap
The FOMC is going to be a mega-market mover next week when it decides to cut rates, or not. The market has a lot of expectations built into the meeting and one of them is aggressive rate cuts, as many as three by the end of the year. In my opinion this is far too many, one may be enough and even it may be too many. The U.S. data is still strong, the cause for concern is the trade war and right now its impact is not as bad as feared. The only reason I can see for a  cut is slowing and sluggish inflation but even that isn't a huuuge problem. Lower prices are good for investment and may end up stimulating the economy on their own.
What does this means for the dollar? Over the next week volatility, and then next week more volatility but probably in a single direction. I think that direction will be up for the DXY because I just don't believe the FOMC is going to be as dovish as the market thinks. The EUR/USD is consolidating near a long-term low. The indicative factor is that the pair is consolidating below the 150 day EMA and a support target, now a resistance line. A fall from this level driven by USD strength/the FOMC would confirm a down trend that began last year. If so, my target for the EUR/USD would be 1.040 over the next 6-8 months. The risks are the ECB and what they do, the ECB is on a path to tighten but their data is equally iffy in that regard.

The GBP/USD is likewise consolidating at a significant low. This low is concurrent with a low set earlier in the year, if broken it would signify a major breakdown in the pound market. The indicators are inconclusive at this time, they might be set up to fire a bearish signal, they might be set up to show a bound from support, it just depends on the FOMC. Also, the new PM is expected any day now, whomever it is they choose to replace May will also have an affect on the pound. Later, the BOE is set to meet in the first week of August and may themselves surprise the market. The UK economy is wobbly and may need some shoring up, if so the GBP/USD is sure to fall through support to 1.200.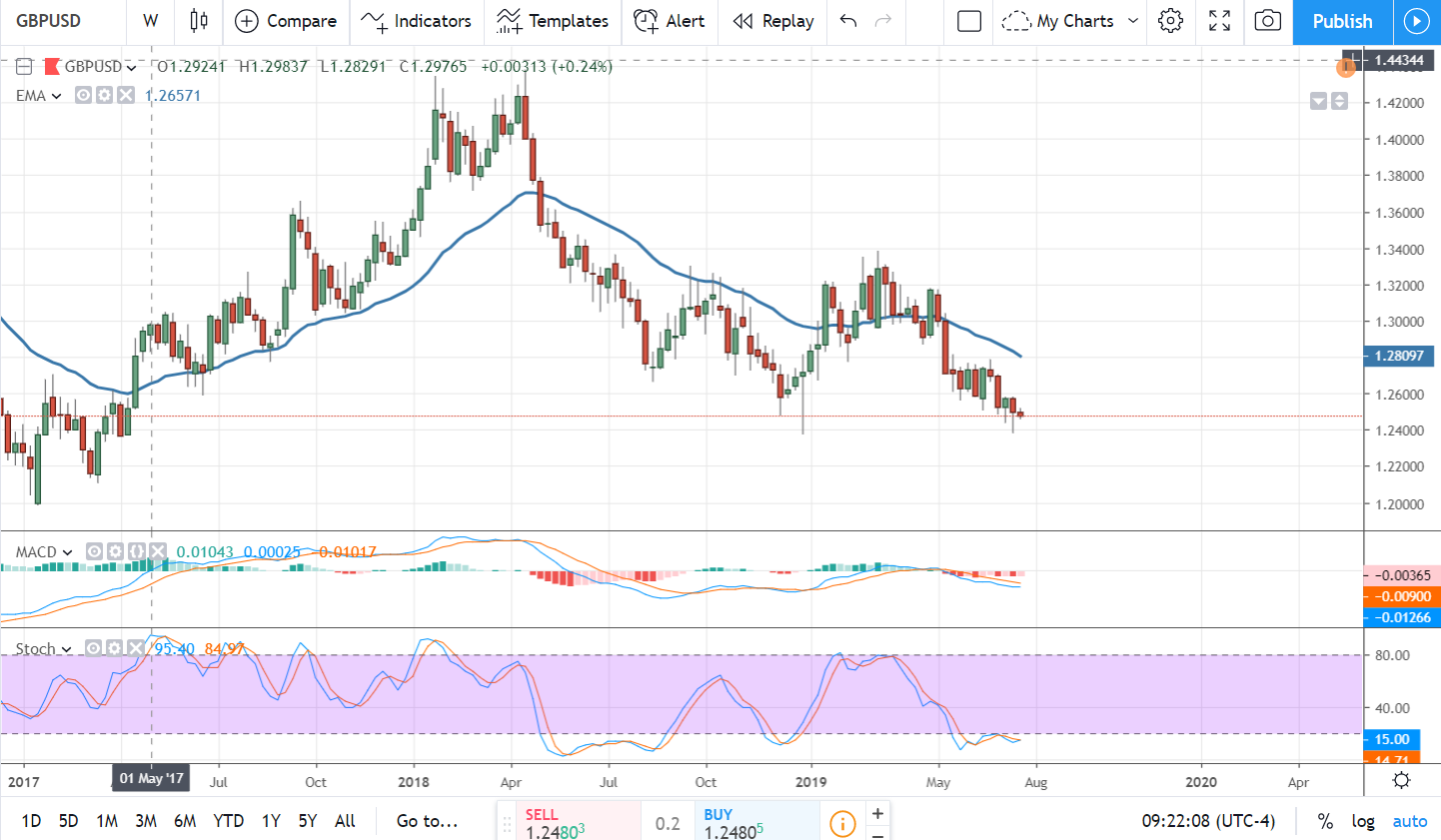 The USD/JPY is trending within a broad range and looks like it is heading lower. A surprise Fed move such as I expect could firm the pair in the near-term. On the flipside of the coin, mounting geopolitical issues such as the Iranian conflict, the U.S./China trade war, and instability in the EU may support the yen.