Bitcoin Is Bottoming, Right Now, It's Time To Get In
---
It Looks Like Bitcoin Is Bottoming
After a long and protracted 3.5 month consolidation process it looks like Bitcoin is bottoming. The token fell to hit an almost four-month low over the weekend and has since bounced back. The bounce-back is not super strong, it didn't form a double-digit percentage increase, but it doesn't have to. Bitcoin is confirming support at an important price level and set up to rally.
Support is near the $7,800 level. This level was resistance in June and the location of an important technical consolidation. The consolidation formed during the summer rally, as the entire cryptomarket was getting a boost from the Litecoin Halving, and resulted in the July break-out and rally. This price level is important because it represents a shift of market sentiment. No longer are the 2018-Bears in control.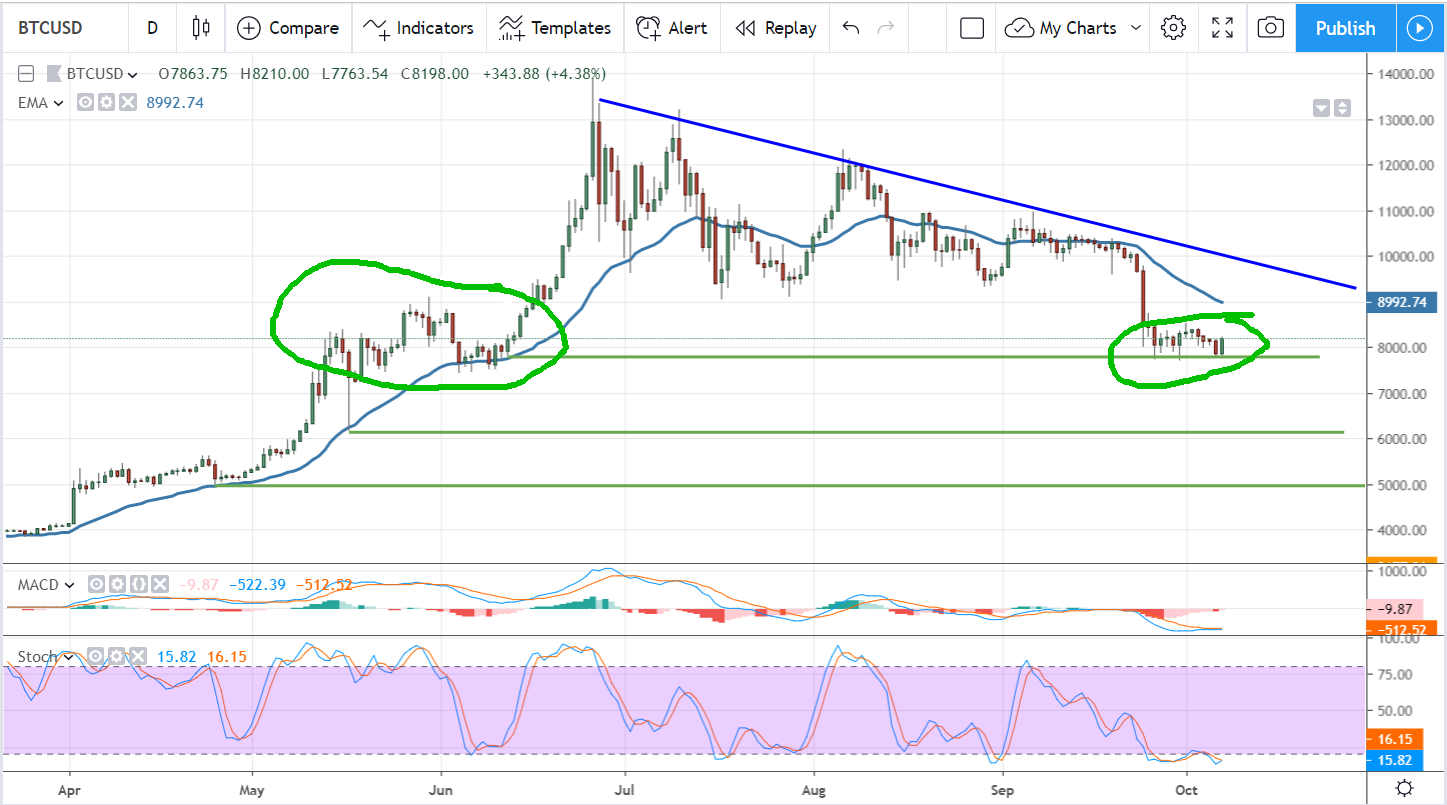 The weekly chart is still bearish. The indicators suggest selling may persist in the near term but there are caveats. Don't get to bearish. Stochastic for one is already in oversold territory so it is unlikely price action will move much lower without a break-down of BTC fundamentals. Momentum is likewise bearish but weak and not suggestive of market conviction. If price action were to fall it would take a significant amount of work on the bears part and, if successful, would result in a sharp decline possibly as low $6,000.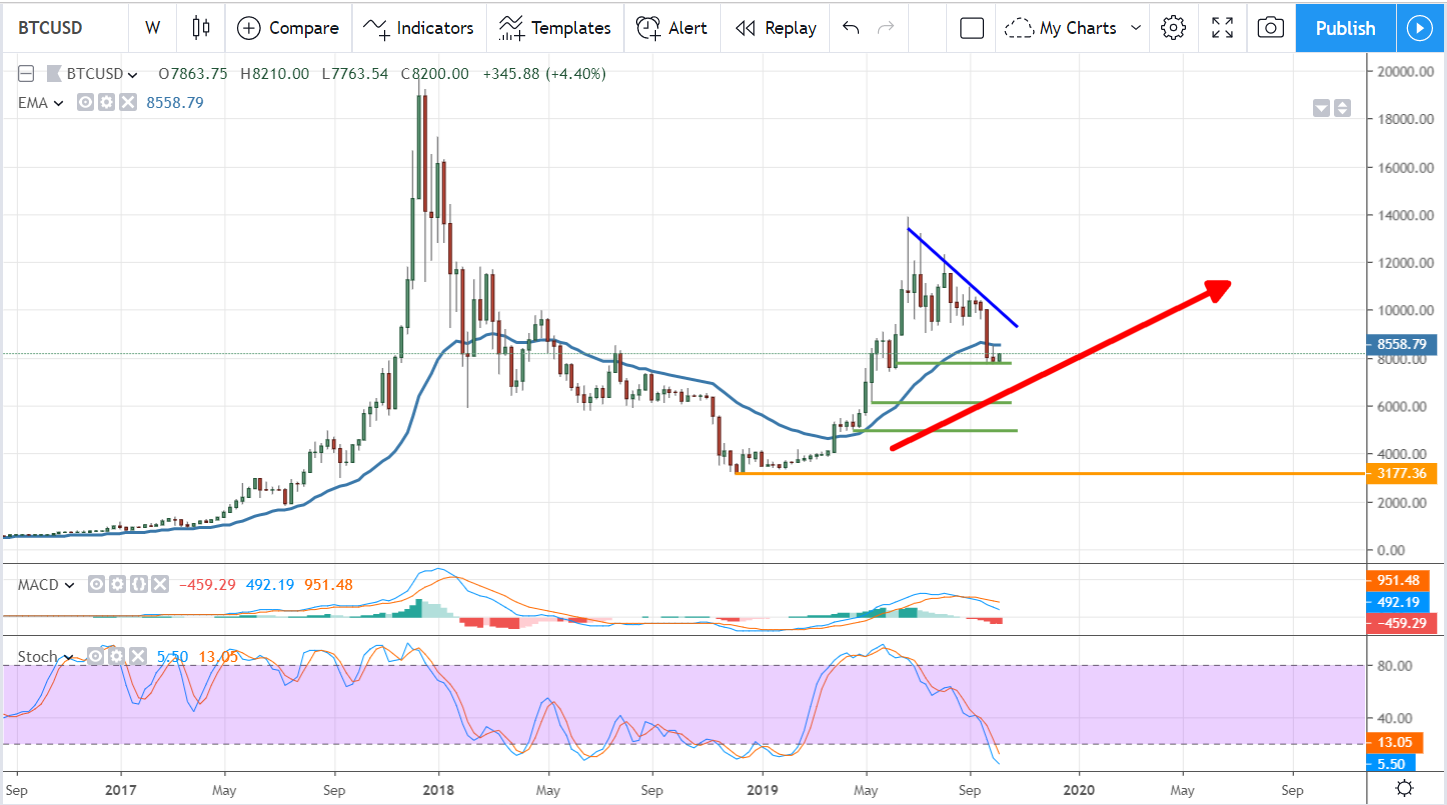 In terms of fundamentals, Bitcoin's hashrate and dominance continue to trend skyward. Dominance is hanging around 67% to 70% right now while the hashrate is hanging just under a very-recently set all-time high. These metrics are indicative of a market gearing up for next year's Halving, an event I expect will drive BTC to a new all-time high. Until then, traders should keep a close eye on today's support levels because it could be the starting point for the Halving-Rally.
If prices move higher as I suspect they will the first target for resistance is the short-term moving average. Once price action moves above the EMA a move up to the top of the narrowing consolidation range near $9,500 is probable. Once price action breaks out of the triangle pattern a new rally will be able to start and it may drive prices up to $13,000 by the end of the year.