8/27 London NQ – 5 no, 1 yes
Below is the NQ from early this morning's options trading, 8/27. The five ovals are spots that are tempting but I pass for various reasons explained below. The rectangle is my eventual entry that goes for about 45 ticks.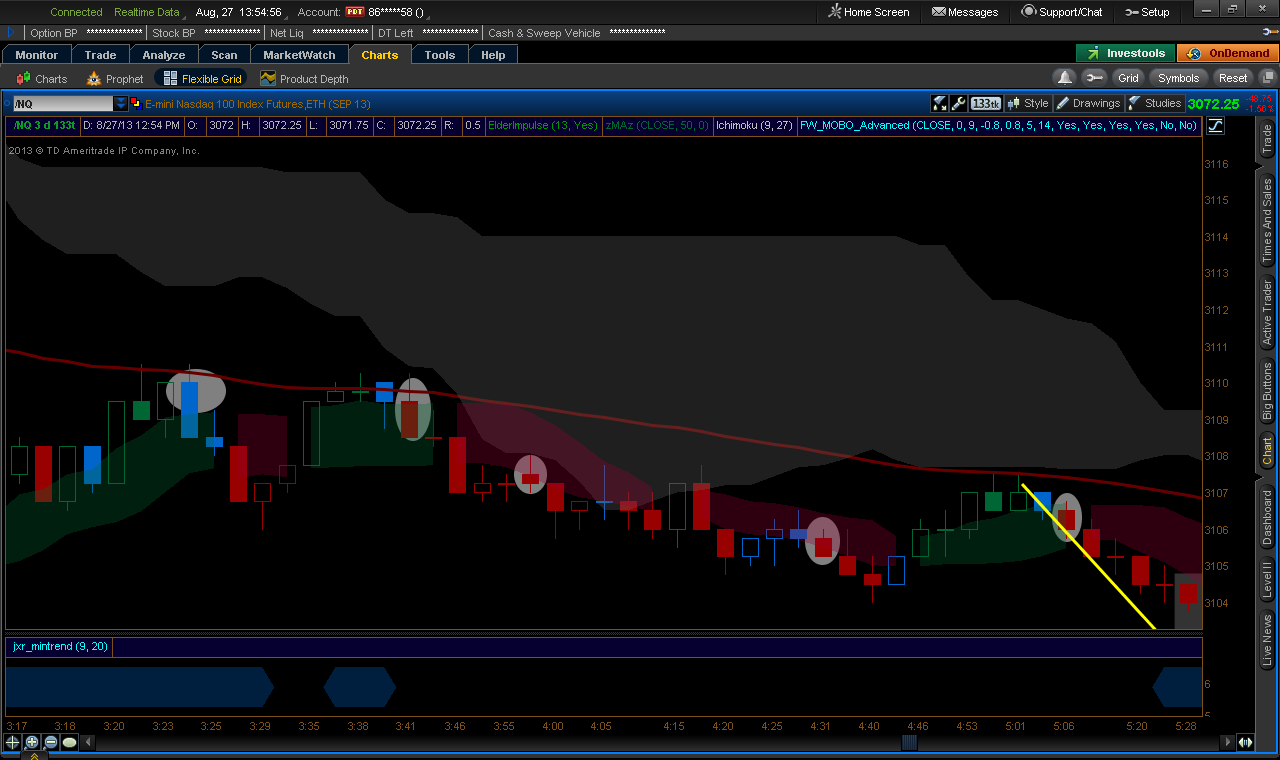 On this 133 tick chart are a standard Kumo, Momentum Breakout Bands, a 50 period EMA & along the bottom a stoplight indicating if ADX exceeds 20.
Oval #1 – Red 50 EMA seems to be holding and ADX indicates trend. But there isn't enough bearish incentive.
Oval #2 – Red candle at red 50 under Kumo is not bad, but green MoBo & Kumo directly to the right weaken incentive & location. The real problem though is the lack trend measured by the ADX, indicating a ranging market. Futures & Forex need good size moves, how you find them is a matter of style. I prefer to trade trend & momentum on small compressions.
Ovals 3&4 – Both appear to be good but not great B waves, still no ADX.
Oval #5 – Great location, decent incentive but the ADX says not yet – close call.
Entry – Incentive move in credible location. ADX exceeds 20 at the doji prior to the entry bar. I consider the doji to be the B wave. Note that all of the skipped entries would have been good for at least scratch, but none of them amounted to much.