Hi everyone,
In this article I am going to show you and share with you my trade and my trading setups.I had a 3/3 in the money today , binary options trades and it was a good day. Let's go to the first trade.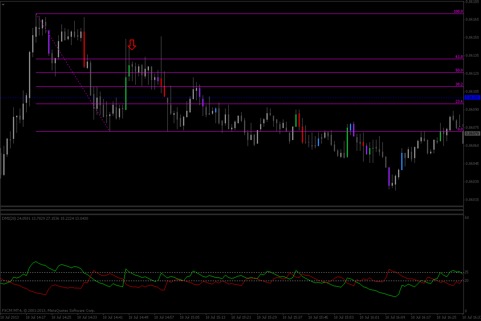 The first chart is from EURGBP currency pair. Some hours after the news releases the market is moving regular. In the beginning of the screen shot you can see that we had a mini up trend without important volume. After that you can see two candles with selling climax at tops which are pushing the price down. After the pin bar the price come back and as you can we have two bullish candles with buying climax in which have also big rejection in 61.8 fibonacci retracement level. After the rejection and the last buying climax candle we have a reversal. The price makes lower highs and the bulls were exhausted. I took one put trade with 10 minutes expiry time in this spot and it was a solid in the money.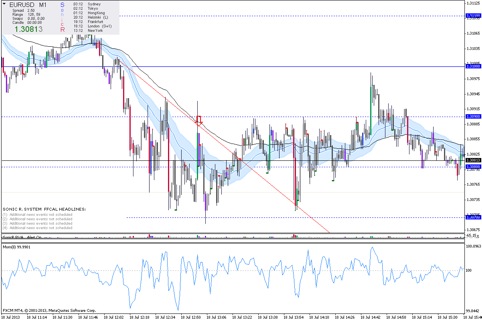 This is my second trade on EURUSD currency pair. There was much volatility after the news releases. In this chart you can see that we are in a strong down trend. Selling climax bars are pushing the price lower and lower. The price is making some tries to come back but we have rejections of the price in the trendline I drew. I didn't take a trade in the first two attempts because there was not much volume at the tops. In the third try of the price we have a climax buying candle with a big rejection in the trendline. The next bar has selling volume and some seconds before the candle close I took a put with 10 minutes expiry time which was in the money.
My last trade is before the previous. It's almost the same setup. Look at the blue rectangle I drew. After an up trend the price made a reversal with buiyng climax at the tops below a whole number. Then the price is trying to come back but we have a resistance signal from Sine Wave , we have a reversal with selling climax and a lower high which are many clues to take a put trade in this spot as I did with 10 minutes expiry and it was in the money.
Best Regards,
Kostasze