Where Not to Trade Binary Options
Where Not to Trade Binary Options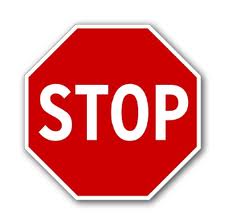 Binary options trading may be exciting and have great prospects, but the question must be asked: is it supposed to be traded on any underlying asset?
Binary options is a trade type that is based on correctly predicting price direction as related to targets and deadlines. If you attempt to trade binary options where it becomes difficult or impossible to predict price directions, then you are in for a money-draining spree. Here are the few situations where you should not trade binary options if you do not want to lose money.
1)     During News Trades
Much has been said about trading the news and the extreme volatility that could follow these events. No one can tell for sure what the market response to a news item will ultimately be. There have been occasions when the news seemed to point one way, only for traders to come up and send the underlying asset in such a strong reversal. I remember a trade I took on the USDCAD in 2008 when the news sent the USDCAD soaring, only for traders to sell the USD long and hard, prompted by a hefty trade volume from a trader in the middle East who bought Euros and sold the USD in very massive amounts, thus completely obliterating whatever gains that those who purchased the USD against the CAD had made. Such is the nature of news trading and it is simply not advised to try purchasing a binary options contract when a news event is playing out in the market.
2)     On the CHF Pairs
Many binary brokers have taken away the CHF pairs from their trading platforms, but a few have left them there as a snare for traders wishing to dare the EURCHF minimum exchange rate peg set by the Swiss National Bank (SNB) on September 6, 2011. There have been rumours floating in the markets on several occasions that the SNB intends to raise the peg from 1.2000 to 1.2500. If such a move plays out, the peg will drag the CHF along with it wherever that currency is found. Even without the actual move by the SNB, the rumours have always triggered a frenzy of CHF selling. So it is really risky taking positions in the CHF pairs as the risk of the trade disintegrating before the trader's eyes are very real. Interventions are surprise events and can be very nasty if you are caught on the wrong side.
3)     The Yen Crosses
The Japanese economy depends on a weak Yen to sell its products cheaply to its trade partners. A strong Yen certainly does not give the Bank of Japan much joy, and even though they have been more conservative with interventions, they have wielded the big stick twice in 2011. The USDJPY has been range trading for a long time, which is not the usual pattern for this currency pair. There is nothing ruling out interventions in 2012 and so traders are better off looking for some other underlying asset to trade binary options on.
Trading involves some bit of common sense. There is no wisdom in putting money in trades that pose greater risk and where there is more uncertainty. There are many other assets that can be traded comfortably; traders are advised to trade those assets, and under the right conditions.