Two New Platforms to Join TradoLogic's List of Clients
---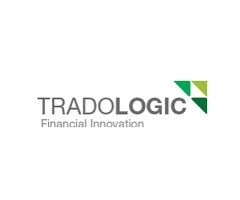 TradoLogic, the world's foremost trading platform provider for binary options, has recently announced that it would be providing its OEM solutions to HotTrader, a Latin American binary options trading platform. Apparently, HotTrader, which was unhappy with its earlier provider's inferior quality platform, will be re-launching its trading site with the help of TradoLogic. Besides HotTrader, YTOptions, which is a trading platform owned by YouTradeFX, would also be moving to TradoLogic's platform very soon.
TradoLogic's OEM Solutions 
TradoLogic is known for its world class OEM solutions that allow its clients to combine exclusive TradoLogic components like pricing modules, BackOffice and the TradoLogic trading engine, with their own products. HotTrader will be using TradoLogic's widget technology to integrate the platform provider's trading engine into its site. The widget is an exclusive feature that TradoLogic offers to its clients using advanced technology.
For better trading platforms
With the help of TradoLogic, owners of HotTrader hope to develop the best binary options trading platform for the Latin American Market. Also, the owners HotTrader aim at creating the leading binary options trading platform in Latin America, using their extensive experience in digital advertising and media, investment banking and, their knowledge of finance, online marketing and social media.
YTOptions is also planning to benefit from the OEM solutions offered by TradoLogic. The trading platform is owned by the YouTradeFX group, which is among the best forex traders in the world. YouTradeFX has its offices in England, Australia, Germany, India, Cyprus and Mauritius, and offers its services in over 10 languages. With the help of its improved trading platform, YTOptions plans to extend its operations by targeting the European markets.
About TradoLogic
TradoLogic provides innovative, customized solutions to suit the ever changing needs of the financial options market. The company offers trading platform solutions, with which its clients can expand their market, improve user's trading experience and improve the profitability of the company.
Earlier in 2010, TradoLogic had also offered its solutions to BullOption, a binary options trading platform catering to Central American traders. ExcitingMarkets, a trading platform offering services to binary options traders in France, had also moved to TradoLogic's services in December 2011.