Tools for Binary Options Trading
Must Have Binary Options Trading Tools
Today, we will talk about those tools that a beginner trader must have in order to succeed in binary options trading.
The difference between a binary options trader and a gambler is simple;
The educated binary options trader does his analysis before he goes into the market.
The gambler simply makes his move based on a hunch or bases his bet on luck. In trading, there is no room for luck and a trader must acquire the necessary tools in order to succeed in trading.
Below are the tools every binary options trader must have.
Broker With Best Trading Tools
Charts
Charts are the bedrock of technical analysis and there is no way a trader can make it in the binary options market without having charts with which to perform technical analysis.
Charts tell us a whole lot about what a financial asset is doing. The key to succeeding in the binary options market is being able to make accurate predictions, and charts can go a long way with helping us make predictions.
Charts are great predictors of market movement. Using a chart patter, you can tell if the price of an asset is headed up or down (which can be used to trade a High/Low trade or Up/Down trade).
You can also tell if an asset will move sideways in a consolidation, which can then be used to play the Boundary (In/Out) trade.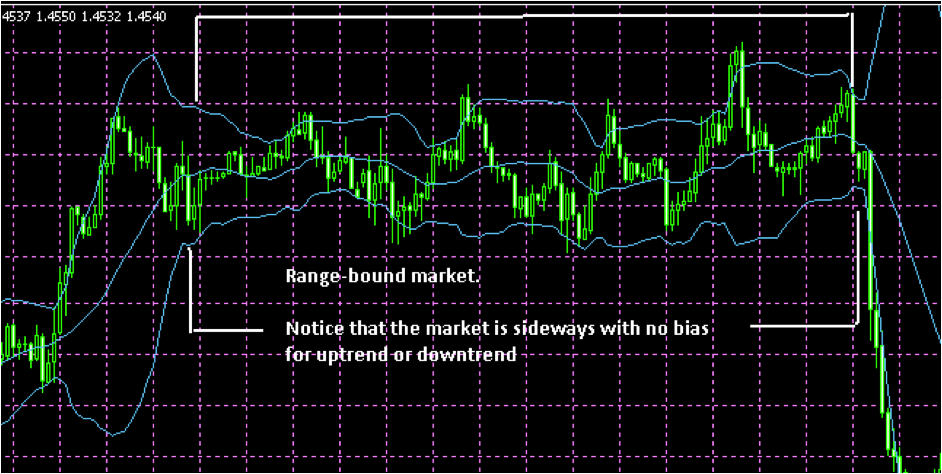 In the chart example above, the market stayed in consolidation for about four days before making a southwards move. This chart could be used to make an "IN" trade in the In/Out variety, restricting the expiry to 3 days.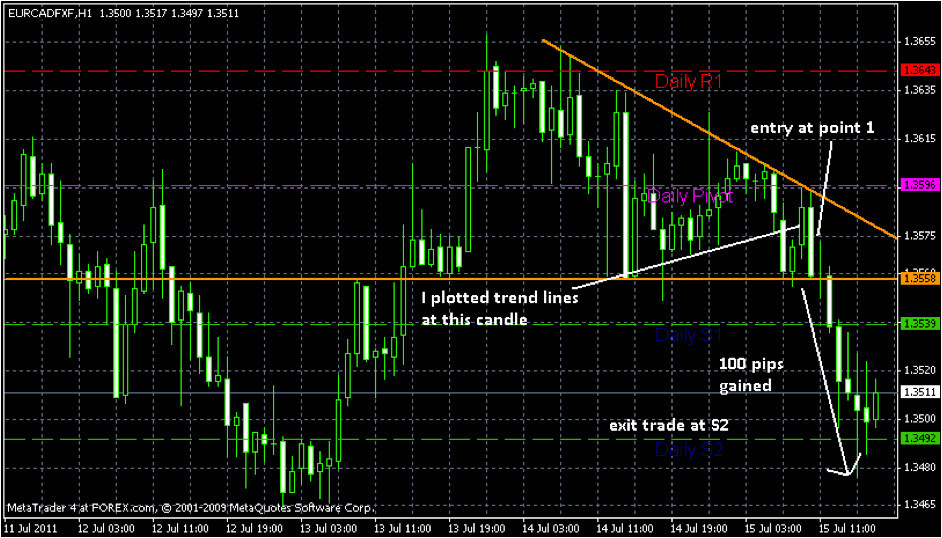 Likewise, this descending triangle chart could be used to trade a "Low" or "Down in a High/Low or Up/Down trade. It could also be used to trade a "Touch" trade, selecting a price barrier between the S1 and S2 support lines, or could be used to trade a "No Touch", using a price barrier between the Daily Pivot and R1. There are so many possibilities.
Without charts, forget about making money in binary options. It will not happen.
A Reliable Broker
Using a reliable and regulated broker is key to making a profit and perhaps the most important "tool" in your toolbox.
What use are other tools if your broker is operating a rigged platform or you can't withdraw your funds? Below are the most trusted brokers on the market today.
Signals
Signals are trades analyzed either from real people or automatically generated tools or strategies.  Indicators are tools which help you analyze data yourself.
Signals can be useful for beginners, click here for reviews of some binary option signal providers.
Technical Indicators
When you combine technical indicators with charts, then you have increased the probability of making winning trades, and doing that consistently.
The chart below is an example of how I use a strategy based on the MACD technical indicator, as well as the moving average trend indicator to determine what the price action of an asset will be. Once more, this can be used to trade all manner of possibilities.
This particular strategy correctly showed that the price action of the AUDUSD would breakout in an upward direction following the cross of the moving averages as well as the MACD crossover from negative to positive. I could place the following trades in the market using this strategy:
1)     A "High" option in a High/Low trade
2)     A "Touch" option using a price barrier between 1.0200 and 1.0300.
3)     A "No Touch" option using a strike price below the stop loss of 0.9700.
4)     An "Out" trade setting a range between the stop loss and the resistance level of 1.0170.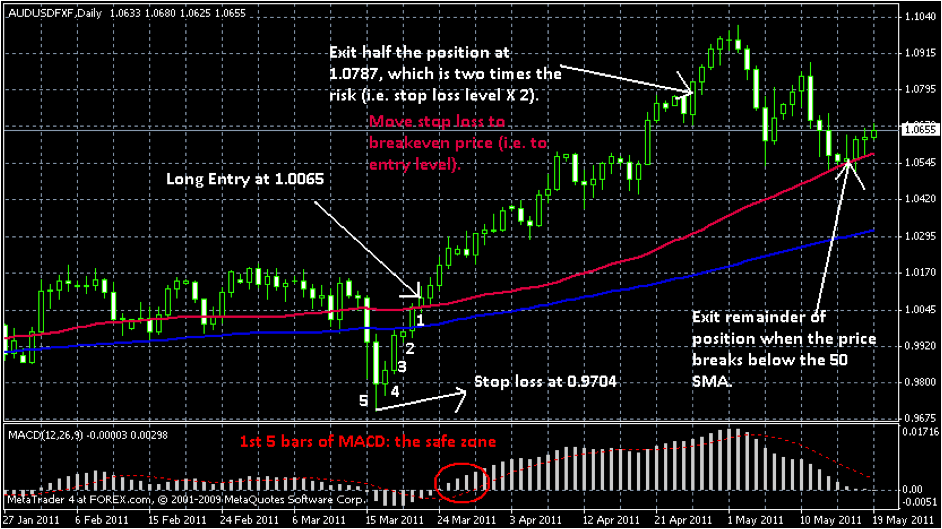 If you get the analysis right, you will score winners on all the option types and instead of an 85% payout, you quadruple your earnings!
A word of caution: you get this wrong, and your losses will quadruple as well.
However, with charts and technical indicators, you will win and not lose.
Knowledge of Technical Analysis
Knowing how to combine charts and technical indicators to predict price action is known as technical analysis. It is not enough to have these tools. You need to know how to use them. In subsequent lessons, we will show you how.
Further reading: