Bounce inside fat Kumo –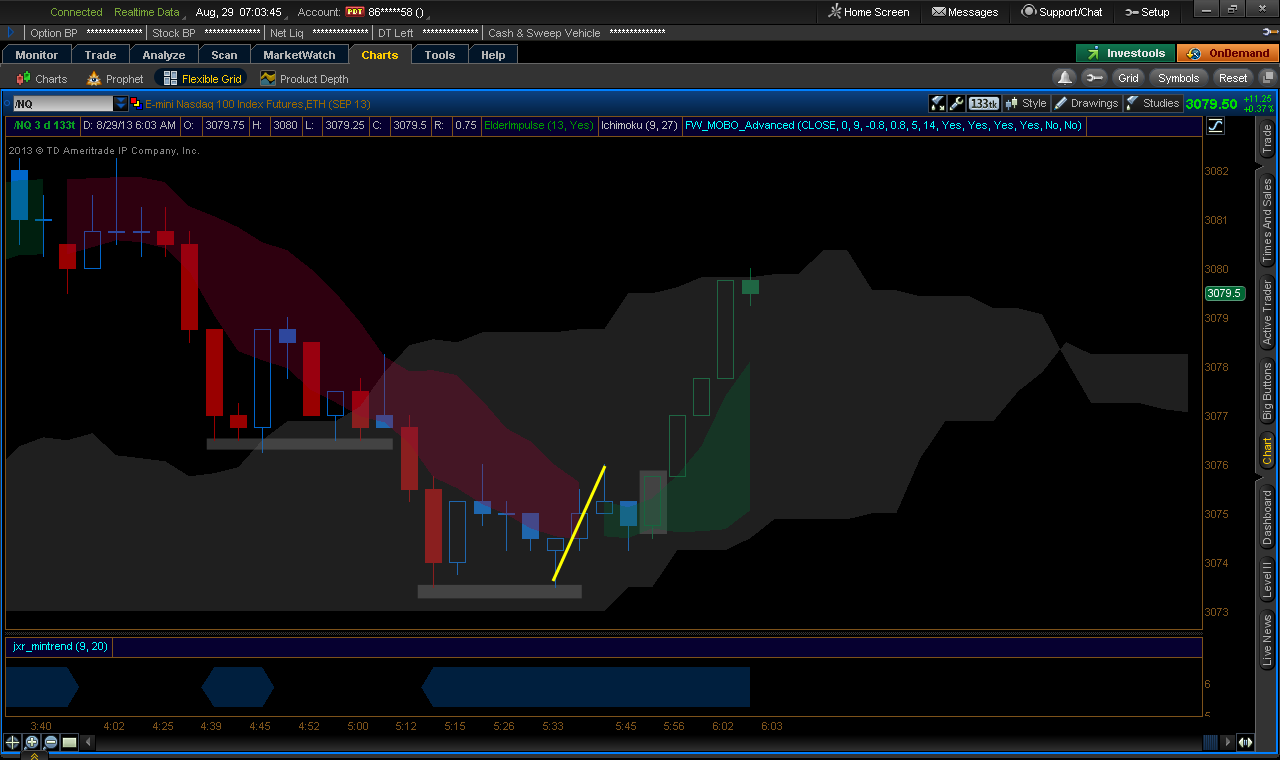 NQ 8/29, mid London session. Kumo bottom reflects middle zone of overnight uptrend. LHS is lower high and flip of Momentum Band to red, possible reversal. Incentive to Kumo top, swing & break into. Double bottom at the Kumo bottom is significant, followed by a reversal of the Momentum Band and a higher low inside the Band coincident with an Impulse candle. Target is just prior to Kumo top.
Notice the ADX. It turns trend at the bottom of the Kumo – at essentially the end of the downward move. Read it as trending environment, not as direction. In general if it's reading trend then there is likely to be enough energy in the market to support significant moves. Even if the inside Kumo bounce turns out to be counter to trend on this aggregation or some other there will still likely be a significant move back towards the top of the Kumo.
If we pan out a little we can see the top of the Kumo as a standard retrace of the reversal of the Asian session uptrend.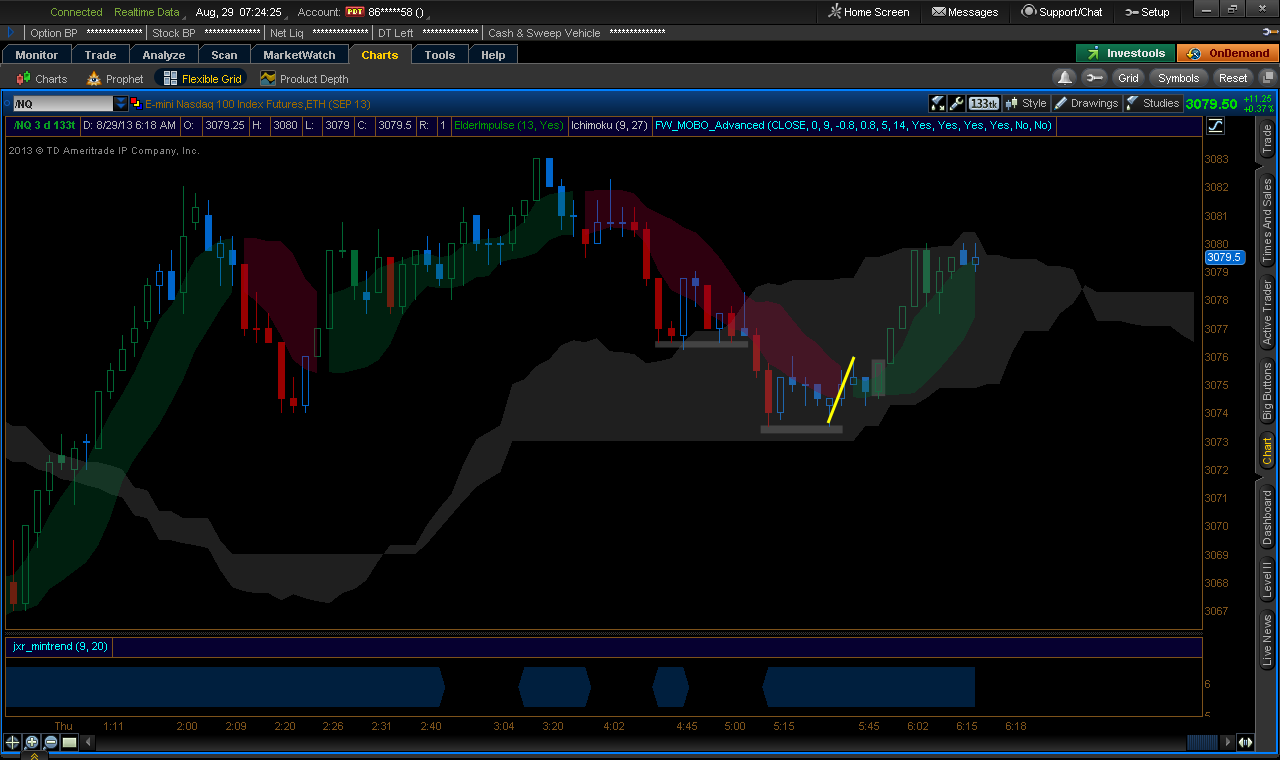 – Respect the Kumo –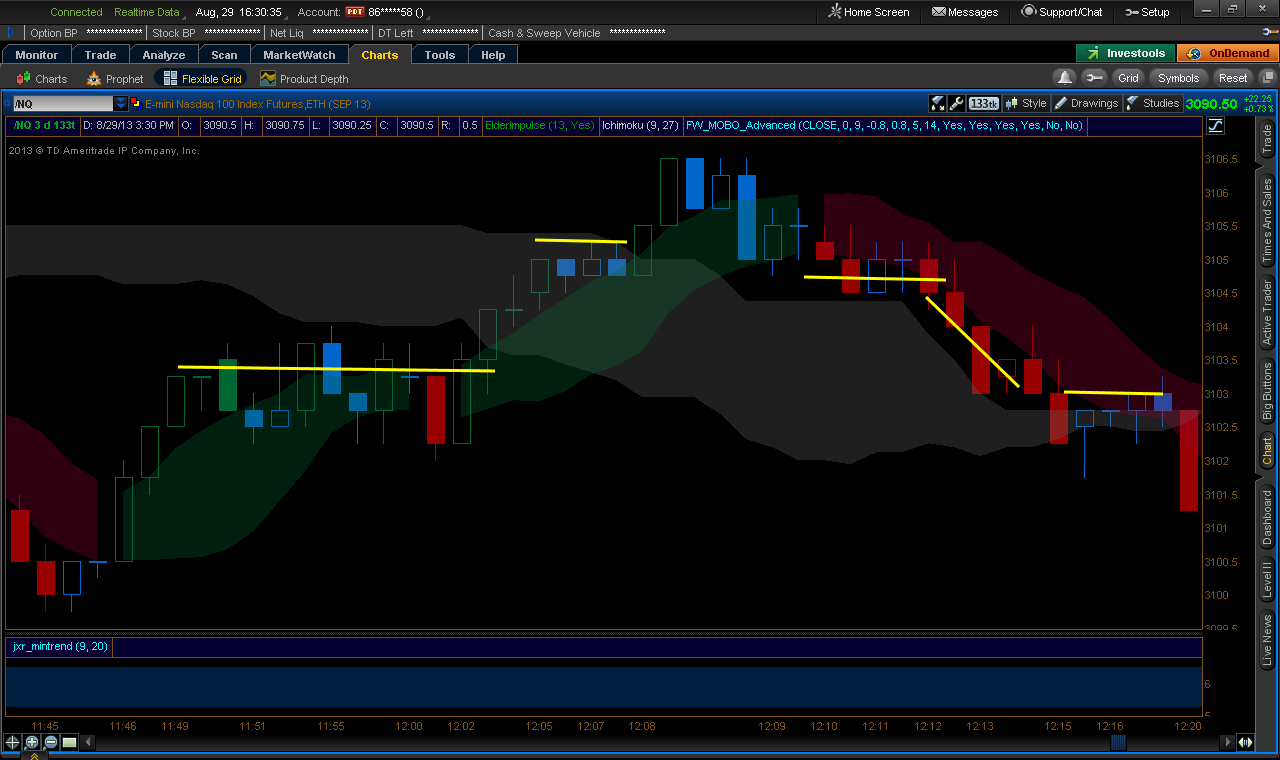 This is the NasDaq just after NY lunch 8/29 on a 133 tick chart. Price responds to every aspect of the Kumo.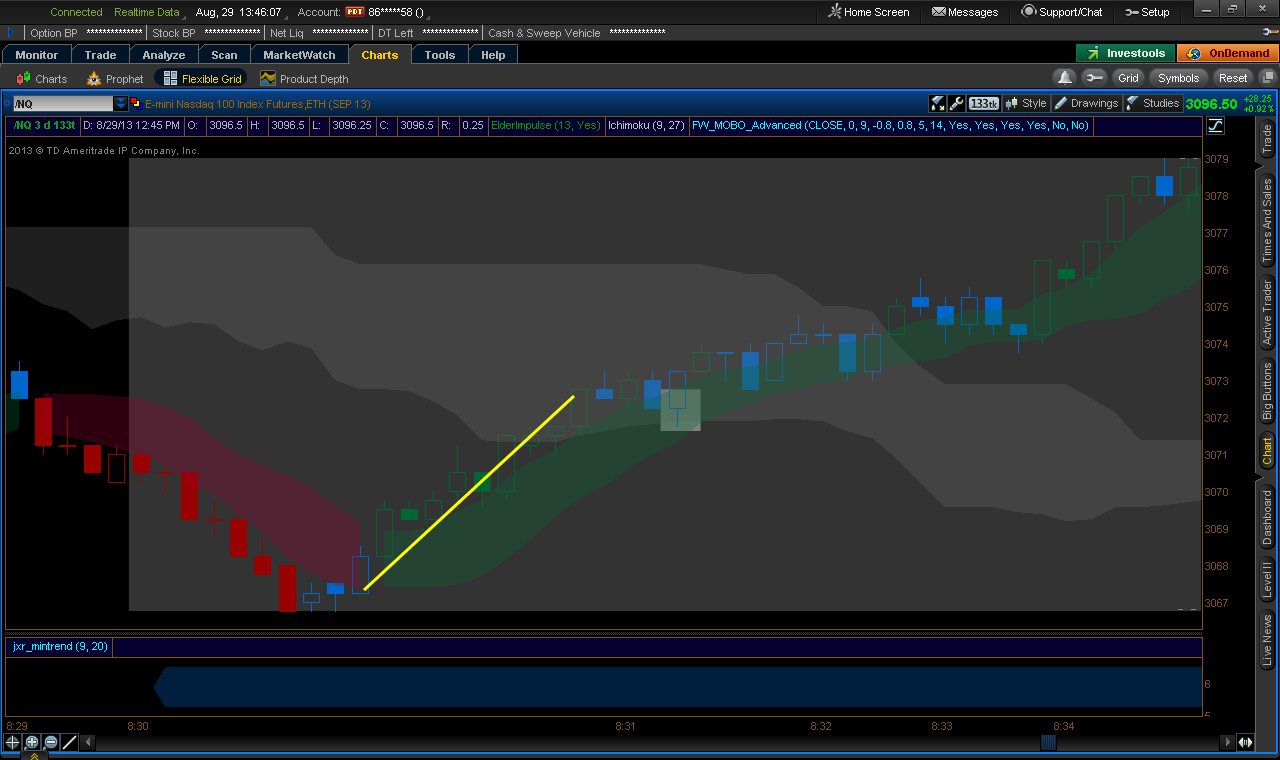 The big entries today were at NY open & about an hour later –