Receding Economic Troubles Encourage More People to Invest
---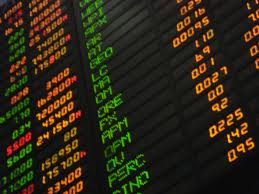 Markets are most likely getting back on their feet. Now, more people are investing money than a while ago. A few reasons that are encouraging them to take this step are – reduced fears that there will be an economic downfall, good economic data (globally) and the central-bank's recent actions.
This year saw European stocks go up by 4.9%. People are being cautious about credit spending. Spain's financing requirements for 2012 have been raised after the success of the country's recent bond auction. Even though there are risks, industry watchers are quite certain that economic troubles are on the way to receding. 
Euro-zone Recession Unlikely to Affect Other Economies
Despite the positive outlook in the market, industry watchers are quite skeptical. A recession in the Euro-zone has been predicted to take place in 2012. But, it is not likely to affect other economies. At less than 13 times the average (for the long-run), the Stoxx Exchange 600 sector index is trading more than 10 times the earnings for the coming year.
However, it is possible that the markets may have not given full credit to the offer made by the European Central Bank (ECB). It has presented a 3 year loan for banks. In December, an operation for long term refinancing, also known as LTRO, was taken. Through its first phase, net liquidity (new) of €193 billion was introduced to the financial system in the Euro-zone. This will suffice for the bank-funding needs that will come up in the short-term, bring down the risk of a system wide crisis and reduce the pressure currently faced by banks.
Banks can Borrow as much as €400 Billion
In addition to this, banks get to borrow as much as €400 billion in the second LTRO phase in February, said Morgan Stanley. The European Banking Association has promised that the actions that led to banks being forced to mark sovereign bonds will not be repeated. In light of this, banks are likely to purchase government bonds with ECB money. This will help them make the most of the high yields for building back profitability.