MasterCard Binary Options Brokers
Mastercard is one of the most popular payment methods globally, facilitating everyday purchases online and in-store. It is also widely accepted by binary options brokers. Mastercard essentially offers fast, secure and reliable deposits and withdrawals to online trading accounts.
This guide provides insights into how Mastercard works, transaction times, and security details. We also list the best binary options brokers that accept Mastercard deposits in 2023.
Binary Brokers with MasterCard
About Mastercard
The company dates back to 1966 when it was established as Interbank in the US. Today it is one of the most famous and successful financial service providers globally, with annual revenues of more than $6 billion.
The firm's headquarters are based in New York, USA, alongside over 80 global offices spanning Europe, the UK, and Asia. The current CEO is Michael Miebach.
Mastercard has traded publicly since 2006 and lists its shares on the NYSE stock exchange. The company also operates multiple charitable programs through the Mastercard Foundation.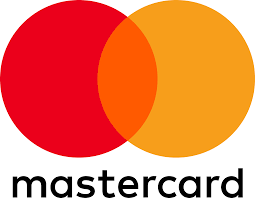 How Mastercard Works
Mastercard is one of the world's largest electronic payment firms providing a range of payment services to customers. The brand is the second-largest global payment network behind Visa, and in recent years, has reported annual gross dollar volumes of more than $6.3 trillion.
The company takes on financial institutions as members and facilitates their electronic payment transactions, as well as offering a variety of payment cards, including debit, credit and prepaid cards.
Mastercard effectively provides financial services to other businesses, and it generates its revenue from gross dollar volume fees. Mastercards are issued by member institutions, such as banks, with the red and yellow logo visible on cards. Wherever the brand is accepted, the card can be used. This is also known as 'open loop'.
Mastercard binary options brokers accept deposits using the popular payment solution. This means traders can enter their debit or credit card details into the brokerage's cashier portal to top up their account balance.
Importantly, trading deposits made using Mastercard are normally fee-free and are processed instantly. The payment network's string of safety measures (explored in more detail below), also provides additional security for aspiring investors.
Transaction Times
Binary options trading deposits made with Mastercard are normally fast. However, whether payments are processed instantly depends on your trading platform.
Some of the top brands, including Quotex and RaceOption, offer instant deposits with Mastercard. But with other providers, deposits can take one to three business days.
Note, the maximum processing time for Mastercard is typically five business days, although this is rare.
Pricing Review
Because cards are issued by banks, and not the company itself, fees for Mastercard payments vary. Transaction fees can range from 0.2% to over 2% for ATM withdrawals. Fortunately, most merchants absorb the processing fee.
The charge for making a deposit with Mastercard also varies between binary options brokers. Most brands offer fee-free deposits, but some trading platforms apply a small charge, either a fixed fee or a percentage of the deposit value.
Use our list of binary options brokers that accept Mastercard deposits for the cheapest providers. You can also check out our detailed reviews for more information on payment charges.
Security
Mastercard uses its own security technology called SecureCode, which is a 3D code verification system designed to protect users against fraudulent card use and keep transactions private. Only clients can access the code for optimum safety, and it will be sent by SMS message from your bank or requested via fingerprint verification.
You should also check the security measures of the binary options broker that you have an account with.
As well as encrypted payment portals that obscure personal information and card details, look for two-factor authentication at the login stage, plus a license from a trusted financial regulator, such as the Cyprus Securities & Exchange Commission (CySEC) or South Africa's Financial Services Board (FSB).
Pros Of Mastercard For Binary Options Traders
Here are the key benefits of using Mastercard for binary options trading:
Accessibility
Mastercard is supported across the world, including in the UK, USA, Europe, Asia, and Africa. This also means most binary options brokers accept the payment method for deposits and withdrawals.
Instant Deposits
Mastercard facilitates instant deposits so that you can begin trading immediately. However, it's worth noting that your binary options broker also needs to support fast deposits. If your broker states that Mastercard payments take three business days to process, then you may want to consider an e-wallet, such as PayPal, Skrill or Neteller, which typically offer near-instant deposits.
Security
Mastercard offers traders a safe and secure means to fund online trading activity. Mastercard uses 3D registration technology known as SecureCode, which prevents identity theft and fraud. When paired with the security measures offered by your binary options broker, you can feel assured of a relatively safe trading experience.
Chargebacks
If you are trading and fraudulent activity is carried out on your account, Mastercard allows you to get your money back. This is unlikely if you are using a trustworthy and reputable broker, but there are multiple scams operating in the binary options space.
Chargebacks are essentially when you request stolen funds back from your bank or card provider. This process can be used if you are having issues withdrawing funds from your binary options trading account or your broker declares bankruptcy.
Note, there are no guarantees that a chargeback request will be approved. Also, the broker could dispute it and suspend your account while the matter is resolved, which could take several months.
Cons Of Mastercard For Binary Options Traders
Drawbacks of brokers that accept Mastercard deposits include:
Cards Issued Through Banks
Mastercard does not issue cards directly, they provide cards to banks who then issue them to customers. This means that if you are looking to acquire a debit card, for example, you must open a bank account to receive the card. This can require submitting various documents and takes time.
Instead, binary options traders could use e-wallets or crypto payments which are quick and easy to get started with.
Fees
Since Mastercards are provided by banks, fees vary depending on who issued your card. Charges can come in the form of interest rates and foreign exchange rate commissions. Fees also depend on the type of Mastercard that you are using.
With this in mind, it is worth checking which fees will apply before you open a binary options trading account and make a deposit.
How To Make Mastercard Deposits & Withdrawals
Deposits
Making deposits into your binary options trading account with Mastercard is straightforward. All you need is the information on your bank card: the card number, your name, the expiry date, and the CVV code (located on the back).
In your trading account, find the section for making a deposit and enter your details after selecting the Mastercard option. Enter the amount that you would like to deposit, confirm the details, and your payment should be processed.
If the Mastercard binary options broker supports instant deposits, then the funds should be in your trading account almost immediately. The process from beginning to end should take no more than a few minutes, and once you have your payment details saved the process will be even faster in the future.
Withdrawals
Withdrawing money from your binary options trading account using Mastercard is also easy. Navigate to your broker's withdrawal page and select Mastercard as the payment option.
The broker should have saved your card details from the deposit stage, but otherwise, card details will need to be entered again.
Note, the funds may not show up in your account immediately – it may take up to five business days. KYC checks may need to be completed before a withdrawal can be processed. Also check for any fees and minimum or maximum transfer limits.
It is also worth bearing in mind that some binary options brokers only allow you to withdraw profits using the payment method chosen to make the initial deposit.
Verdict On Mastercard Binary Options Brokers
Mastercard is one of the top payment methods for funding binary options trading accounts. This is largely due to its availability, low fees, and high-security protocols. Use our list of the best binary options brokers that accept Mastercard deposits to start trading today. Also check for any fees and payment limits before making a deposit.
FAQ
What Is Mastercard?
Mastercard is a company that facilitates payments between merchants and individuals across the globe, including between binary options traders and online brokers. They do not issue cards themselves, but to institutions such as banks, which issue them to customers. Mastercard is one of the most popular payment methods worldwide, with its recognizable red and yellow logo imprinted on all supporting cards.
How Do I Get A Mastercard?
You cannot apply for a Mastercard without going through a bank. The process is relatively straightforward, but you may need to provide identification documents for your application form. For binary options traders not wishing to disclose too many personal details, cryptocurrency payments and e-wallets are good alternatives.
Can I Use A Mastercard To Trade Binary Options?
Mastercard is one of the most widely accepted payment options at binary options brokers. As a result, most leading trading platforms will support deposits and withdrawals made with a Mastercard debit, credit or prepaid card.
Is Mastercard A Credit Card?
Mastercard is a payment network that offers credit cards, debit cards and prepaid cards which are issued through supporting banks. It's worth shopping around for the best deals and interest rates. It's also worth pointing out that the top binary options brokers offer welcome bonuses to attract new investors.
What Is The Difference Between Mastercard Vs Visa?
There aren't many differences between Mastercard and Visa. They are both payment networks that facilitate financial transactions. Each company processes billions in transactions each year and has customers all over the world. The key difference is the fees charged by the banks and financial institutions that offer Mastercard and Visa cards. Visa is also a widely accepted deposit option at binary options brokers.