Market Outlook June 2018, Opportunity Is Everywhere
---
Sell In May And Go Away? No Way
The summer 2018 trading season is upon and markets are gearing up for big moves. Everywhere you look are markets suppressed by sentiment and yet supported by fundamentals and trend. The combination is no where more evident than in the equities markets. The US broad market S&P 500 has been in a correction, consolidation and sector rotation for some months now and only recently begun to move up in earnest.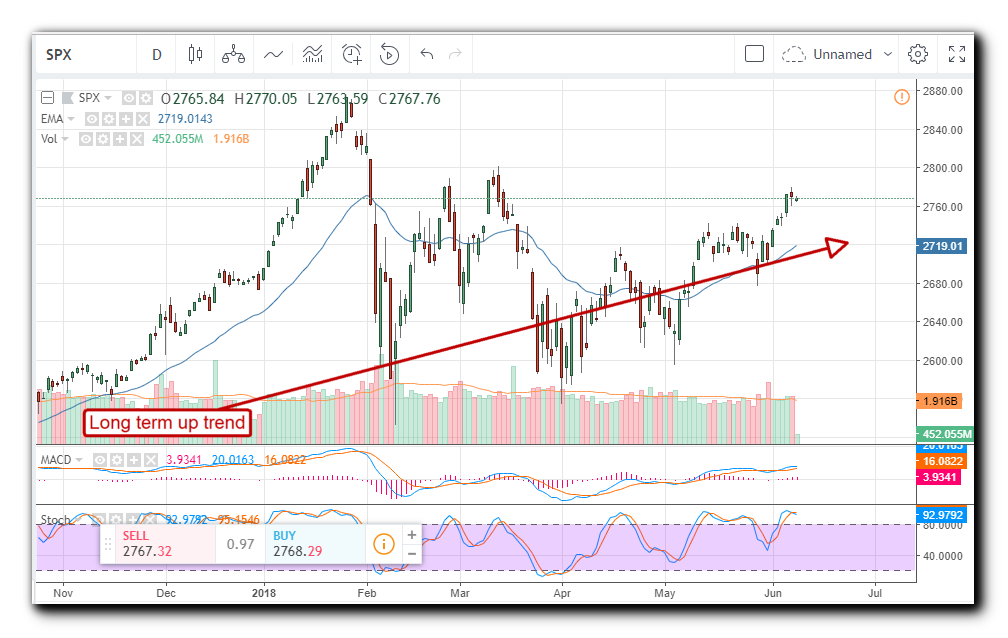 What's keeping the index down? Fear of trade war and the impact of trade disruption on the US and global economy. The good news is that no nation can afford a trade war so a positive resolution is more than likely and that would be a very bullish catalyst within a long term uptrend. The S&P 500 is expected to drift higher and eventually hit the all time high, possibly in June, and then break to new highs by the end of the summer as the fall/holiday season approaches.
Forex markets are also setting up for big moves and that is more than apparent in the EUR/USD. The pair hit a long term low two weeks ago, a low driven by political woe and softening outlook for future FOMC rate hikes, and became overextended. The market has bounced back, forming a Vee Bottom, and is now set to move higher. This move is going to be driven by a surprise shift in ECB guidance which has them set up to discuss the end of QE at the meeting next week. The combined effect of FOMC and ECB outlook, both banks meet over the next week, could have this pair move up to 1.2000 and higher in the near to short term.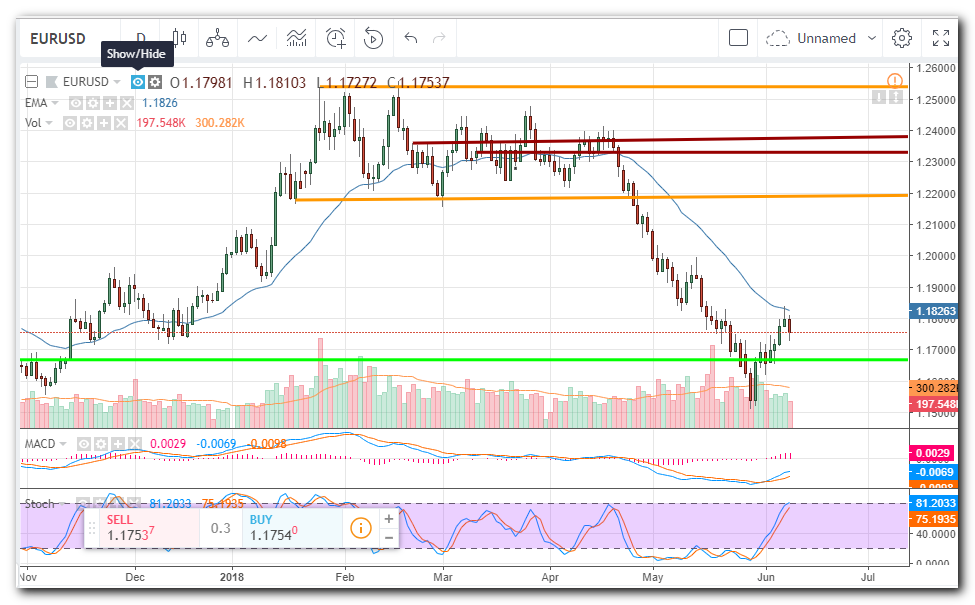 The cryptocurrency market is likewise set up for a move, it is just waiting on a catalyst. The Bitcoin price is in particular ripe for break out as it has been winding up within a narrowing range for 6 months. Support is near $7,500 and the low end of profitability for most miners, resistance is at a declining line that has been reinforced by regulatory issues that have, thankfully, begun to alleviate. There are catalysts on the horizon, including growing SEC acceptance of digital assets, the move higher is only a matter of time.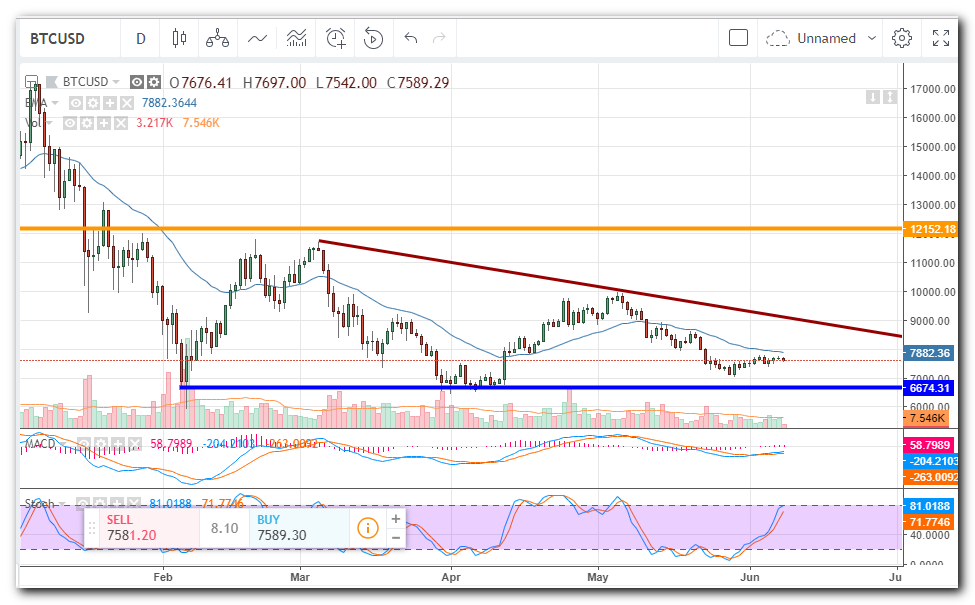 Gold prices are set to confirm reversal with a drop from their current levels. The metal has been supported by geopolitical fear for the past few months and the market is tired of being afraid. Any positive news on the trade/geopolitical front is likely to pop the fear bubble and take gold prices down to $1,250 or lower. One possible catalyst, along with the G7 meeting, is Trump's summit with North Korea, an event that could send shockwaves (good or bad) throughout the market.