Look for important news releases
Hello traders, today has been a good day to trade. I only looked at AUD/USD and GBP/USD today, and my most probable trade was my last trade I placed this evening. Today there wasn't much news in my trading window, so I didn't have to keep an eye out for anything like that tonight. I usually look for important news releases pertaining to my pairs, if there's big news coming out; I just stop trading that pair and watch. Some traders are more confident than me and will jump right in on a news release, but I've been burned before trying to figure out what price will do on such a short TF. To me, trading news releases is more practical on a higher TF, just because of the PA. Lower TF news can go all over the place, and whipsaw you out of a trade. Again that's just my opinion and I'm sure there are other traders out there that do trade news releases on small TF's.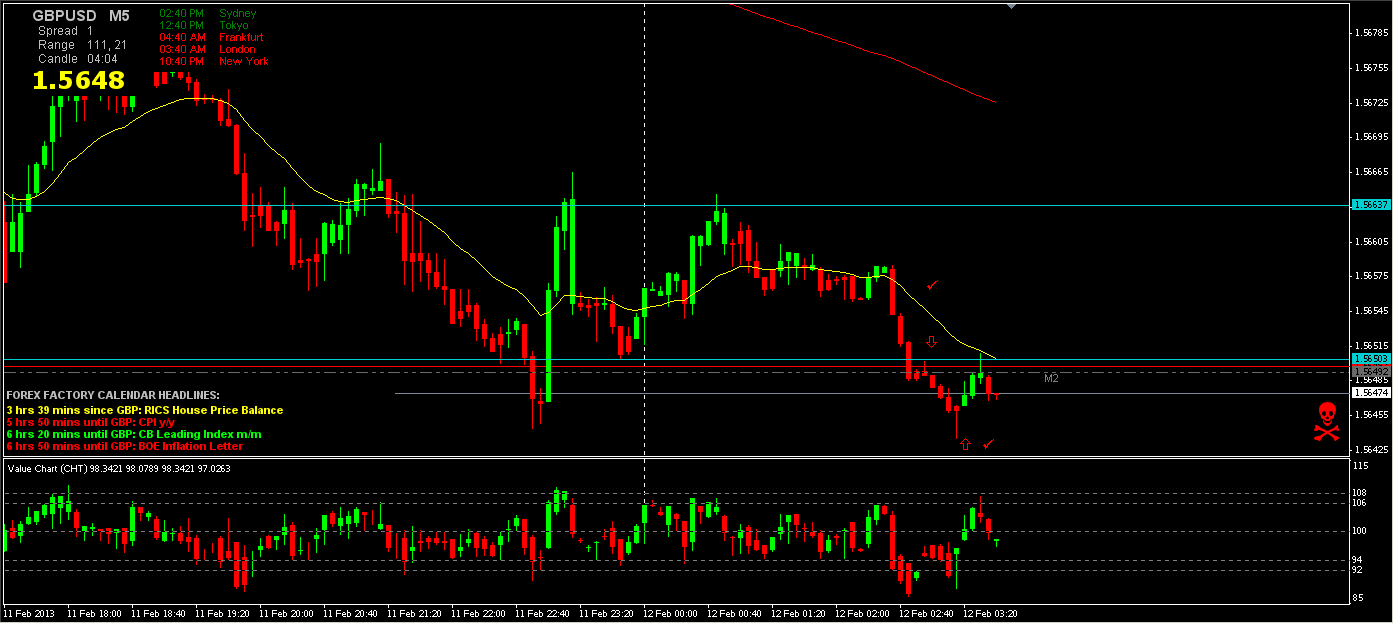 I've considered waking up early before I have to go to work just to see how the market acts from about 4-6 a.m. CT. The majority of my trading experience in the past year is trading the Asian session, I have barely dipped into the London session, or any other session for that matter. I've heard its easier to trade the London/New York overlap, but unfortunately I'm at work at these times. I will probably give the London session a go one morning just to see how well I do. Sometimes the Asian session is very slow and boring, its easy to lose focus if your not disciplined. I love to see when the markets very active, but I usually only see that when I get on my phone at work. MT4 for iPhone lets me see what's going on, but I cant trade or anything. I must say since I've been doing this I almost feel like I "need" to check what the markets doing, as crazy as that sounds, but I like to see what the chart is telling me, its almost like a story and I'm beginning to understand what traders were collectively thinking when priced makes a turn.
My high probable trade wasn't the largest winner of the day in terms of Pips, but in terms of probability, it was the best one to me. Since price was dropping down following the overall downtrend, I waited for a clear sign of a reversal. Price continued down until it reached a low that was previously tested and rejected as you see on the chart, and I watched to see how the candle closed that was at the "support" level. Upon the candles close, it formed a very nice bullish Pin Bar. Pin Bars are very important to me and I place heavy trust in those setups. Even though I trust Pin Bars greatly, I also like to have other forms of confluence to place my trades. That confluence was the next candle turning green, Value Chart was in the ideal "oversold" region, price was away from the 20 EMA, and the fact that the Pin Bar was also at a support level. This trade was ITM by about 1 Pip at expiration, but continued up several more after my trade expired.