Don't trade in very choppy markets
Hello traders, I hope everyone had a good day. I've been busy at work these last two weeks, as I've been in charge of engineering an equipment upgrade on a really old electrical substation, (my first big design job on my own), and to make things worse, this station powers a Lockheed Martin manufacturing plant, so it's a very high priority customer and there's a lot of pressure to do this right the first time. I can tell that the stress from work is affecting my trading judgment at night simply because I'm mentally drained after a long day of design work and deadlines to meet. When I'm trading, if I feel tired or if I lose interest or get easily distracted, I back away from the platform for a while, maybe to take a nap or get a cup of coffee to wake myself up. The whole reason I'm mentioning this is because if you don't give BO's, or any other form of trading, your 100% attention, someone else that is giving their 100% attention will take your money (in the case of BO's, the brokers take your money). You have to be mentally alert when trading such short time frames. If you trade long term, such as the daily charts or even weekly+, you don't have to be glued to your computer every second of the day, but that's a whole other realm. I know I've missed a few great trades because I was looking at Facebook, or checking email, so while you trade, try to give as much attention as possible. If you're just not mentally engaged, just step away and come back later when you're ready.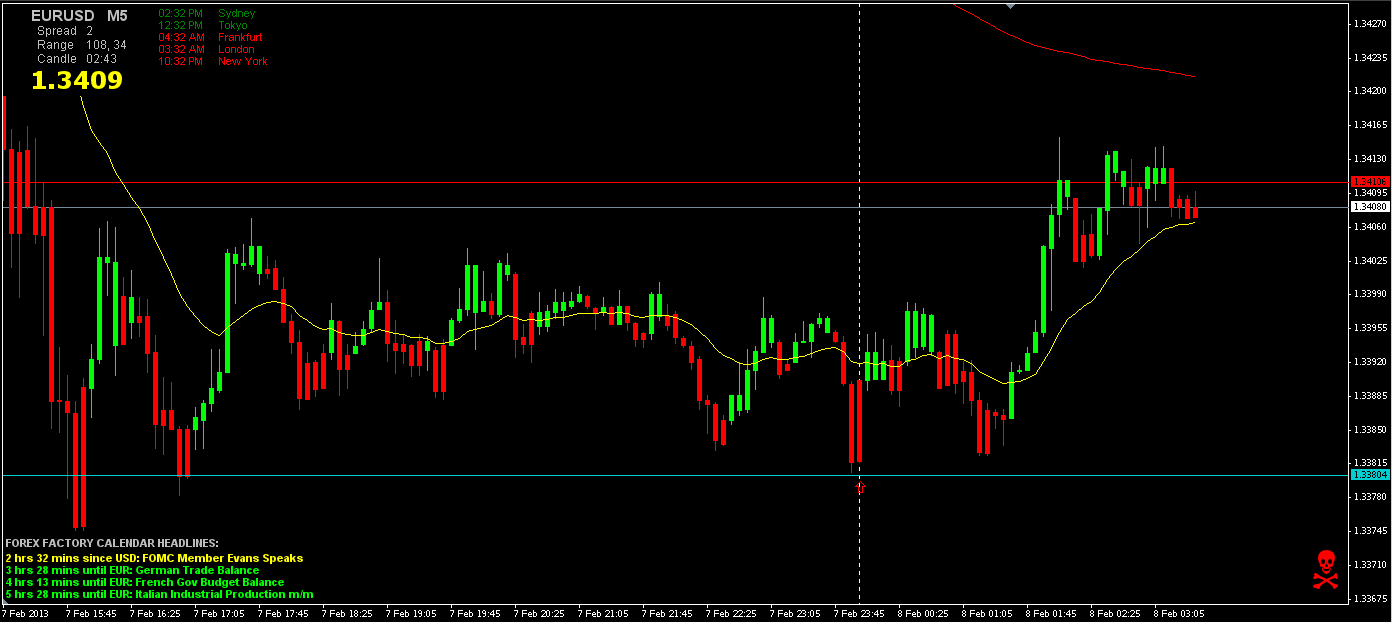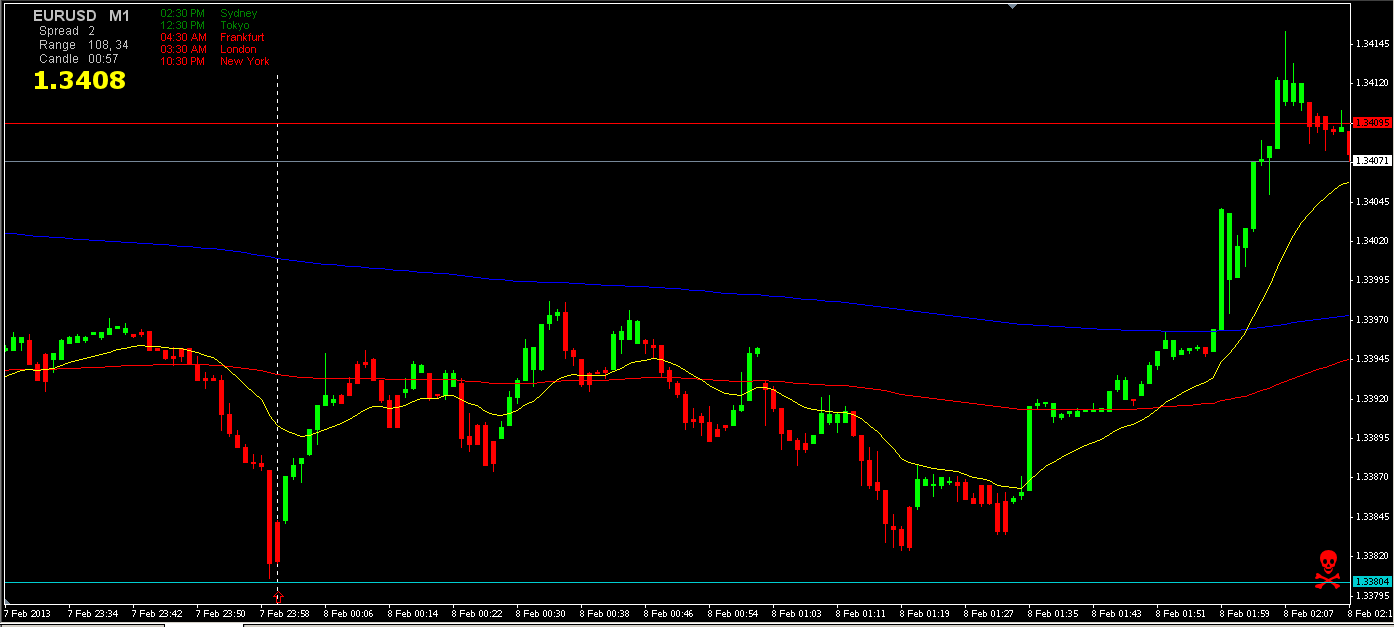 My high probability trade of the day was with EUR/USD, which is a new pair to me that I don't usually watch. It seems AUD/USD and GBP/USD have been very choppy the last few days and I didn't find them very suitable to trade, that's why I didn't post yesterday. There have been a lot of important news releases with AUD, and I don't like to trade in very choppy market. Today EUR/USD was in a rather long range since earlier this afternoon. Earlier price made a sharp move down, and as we see time and time again, a range follows a sharp move in a defined direction. As price hit its support and resistance levels I began to draw support and resistance lines. Since price was ranging, I am willing to place a call or a put. So I waited for price to drop down below the 20 EMA to an extreme of the trading range. When it reached 1.33804 it saw some serious rejection. I took a peak at the 1min chart to look for an entry point. Price began to rise and once the next bullish candle closed, the candle also turned green, price was away from the 20EMA. I then entered a call and rode the momentum up 5 Pips to an ITM trade.