Cryptocurrency Update: Bulls Advance, Bears In Retreat
---
The Tide Has Turned, Bulls Advance Bears Retreat
If you are watching the cryptocurrency market you know that something has changed. There is an obvious shift in momentum that has the major coins advancing by high-single digits again today. Whether or not the bulls beat the bears does not matter, the bulls are advancing and it looks like the bears just aren't there.
What this means for the market depends on how you look at it. In terms of price action, the prices of major tokens and coins is likely to move higher until the bears decide to start selling again. In terms of future resistance, it may not be that strong. If the cryptocurrency market continues to draw momentum this move could retest the 2019 highs if not move higher.
Litecoin, The Surprise Leader
Litecoin is the surprise leader in this group. The little-loved but widely-owned token has advanced nearly 60% compared to a mere 40% for Bitcoin. The weekly chart looks really good. We have strong green candles moving up from support. The candles are supported by the indicators. The indicators are firing a strong bullish crossover-signal, and the whole deal is crossing the 150-day EMA right now. The only other times we've seen this set up in Litecoin, it made stunning, triple-digit advances afterward.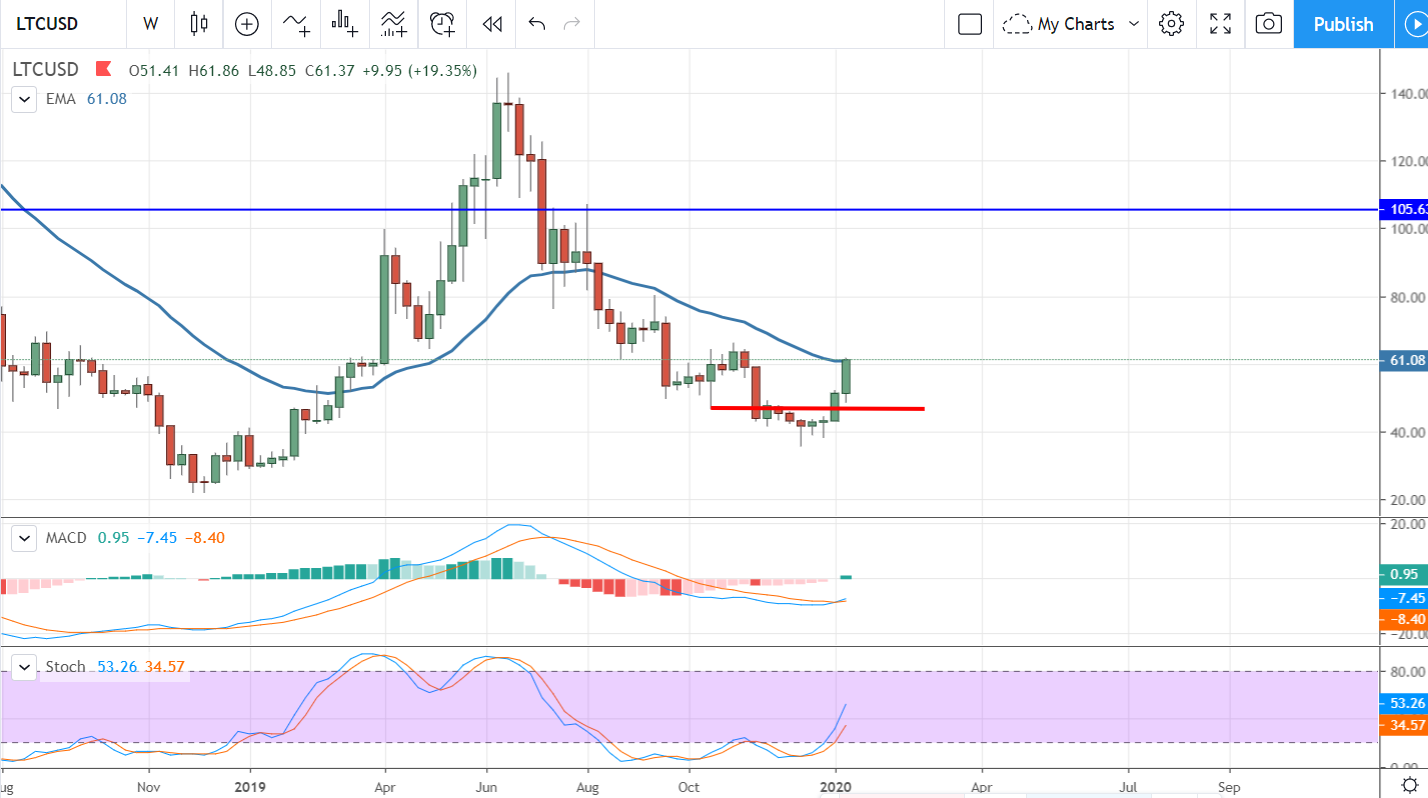 Bitcoin's Mojo Rising
Bitcoin's chart is equally bullish despite lagging Litecoin. The difference here is that MACD hasn't confirmed the bounce from support but that doesn't matter. The MACD is going to make its crossover very soon and price action is well above the 30-day EMA, a sign of strength that offsets any perceived weakness. At the risk of jinxing the market, it looks like Bitcoin is making its reversal and ready to resume upward movement. With the halvening getting closer and closer, this move could have legs. Resistance is at $9,000 right now but it won't last. The next target for consolidation is $10,000 or maybe a little higher.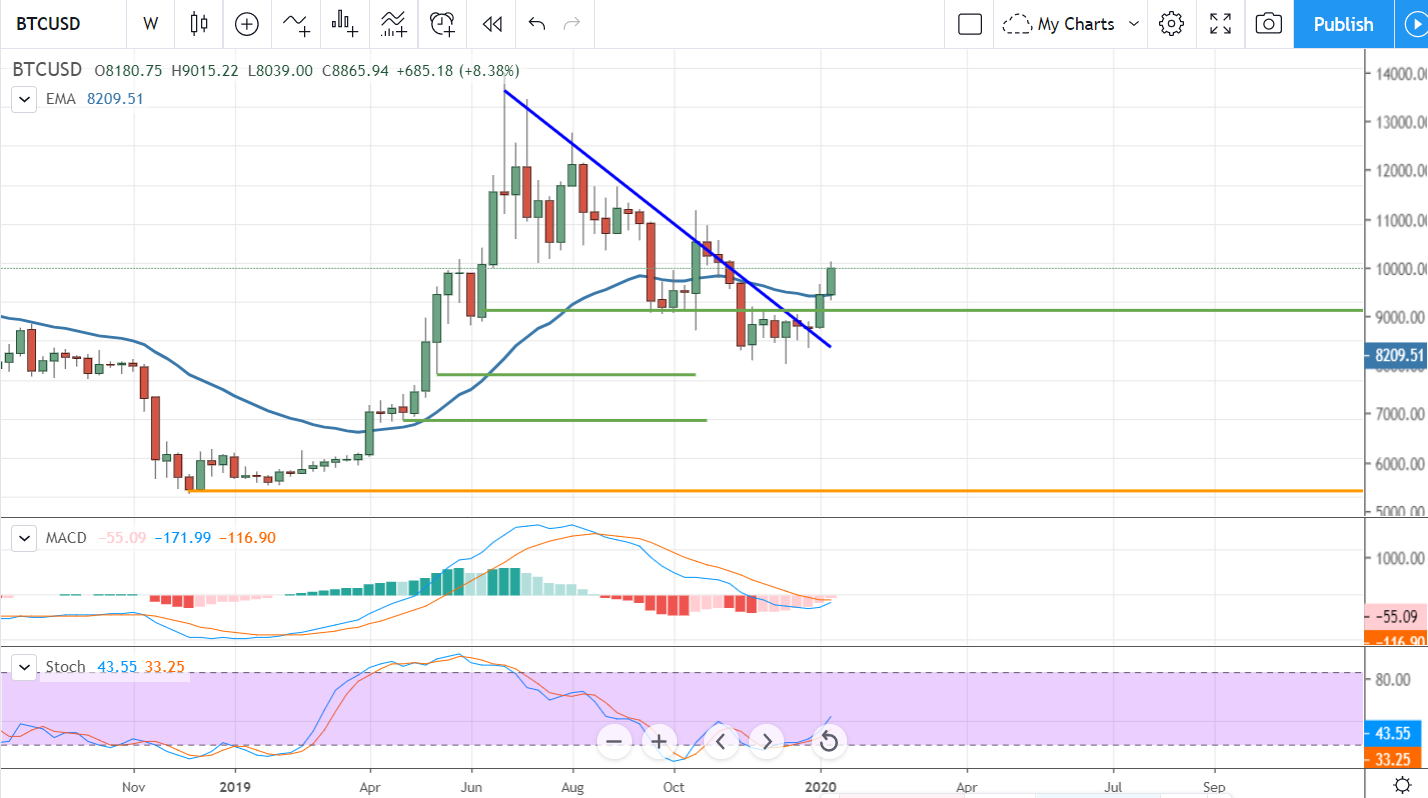 Even Ethereum Moves Higher
Even Ethereum is moving higher with the new cryptocurrency rally. Although gains are reaching the 50% level this chart is the least bullish looking (it looks bullish). The MACD is yet to fire the crossover and price action is below the EMA, a sign that it does not have the markets full attention. The reason for that is simple, Ethereum has failed to deliver on multiple upgrades and spark a revolution in smart-contract cryptocurrency. I don't expect much from Ethereum in the near or mid-term without a major develop from the Ethereum team.