Cashu Binary Options Brokers
Cashu is an online payment service and digital wallet that allows users to make instant transfers to supported binary options brokers and other vendors through virtual and physical cards, web browsers and mobile apps. Though Cashu is not available in some major jurisdictions, it is very popular in the Middle East and North Africa thanks to the safe, fast and reliable transactions it offers.
As a result, many businesses support the digital wallet with several Cashu binary options brokers available in 2023.
This guide lists the best binary options brokers that accept Cashu deposits and withdrawals. We also explain how the online payment solution works, alongside the pros and cons of funding binary options trading activity with the digital wallet.
Binary Brokers with Cashu
How Cashu Works
Cashu began operations in 2002 when it was set up as an online credit card payment system by the Jordanian digital services company Maktoob. Since then, the firm has gone through several changes of management as it developed its payment services, first through a 2012 buyout by Arab e-commerce giant Souq.com, then in a 2015 management buyout that was the first such deal in the Middle East.
In 2016, after the management buyout was completed, Cashu moved to Singapore and began steps toward being regulated by the local authority. The year 2016 also saw Cashu introduce a prepaid virtual Mastercard to users, and the next year the company gained full approval to operate in the Kingdom of Saudi Arabia.
Nearly 2.3 million users in countries including Libya, Iraq, Jordan, Lebanon, Qatar and Egypt regularly use Cashu to pay for goods and services, including binary options trading. This is primarily because it is a quick, easy and secure way to make online payments which do not require a bank account.
Once you have set up a Cashu account, you can fund and recharge your wallet online using a debit or credit card, using a gift card, or by buying vouchers from approved vendors. The balance of the voucher will transfer to your account when you input the code, and it is then instantly ready to use in the service's prepaid virtual Mastercard option, to make transfers, trade cryptos, pay bills, buy digital payment cards, and of course, to deposit to Cashu binary options brokers.
There are around 75,000 approved Cashu vendors spread around the MENA region, so it should be easy to fund your account if you are based in this area. And, because around 7,000 online merchants accept this payment method, Cashu users will have plenty of choices on how to spend their money.
However, since the payment solution is not available in the UK and some other large markets, the number of binary options brokers that accept Cashu deposits is relatively sparse. With that said, it may be possible to pay a broader range of binary options brokers from the funds in your Cashu account if you use the virtual "Majd" Mastercard that the service offers.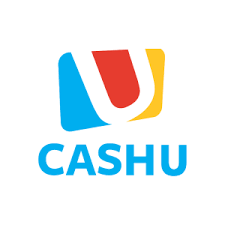 Transaction Times
As with most digital wallets, transaction times with Cashu should be fast, and deposits to binary options brokers are often instant. This may vary between Cashu binary brokers, of course, and bear in mind that trading platforms often require a longer period to authorize a withdrawal than is required to make a deposit.
Pricing Review
Cashu has several advantages for binary options traders, particularly those who want to transact with their brokerage without using a bank account. However, this is not the cheapest deposit or withdrawal method, and some of the charges can add up over time.
Basic charges include a fee of 3.5% plus a foreign exchange rate charge for funding a Cashu account with a debit card, a $1 annual wallet maintenance fee, a monthly $1 fee applied to dormant wallets, and a 3% fee for buying and selling cryptocurrencies.
Cashu also charges rather steep fees for making transfers, starting at a flat $1.50 fee per local transaction. Cross-border transfers are considerably more expensive, at $5 plus 2% of the transaction amount to countries in Africa, $10 plus 5% to Gulf countries, and $7 plus 3% to the rest of the world.
Since most Cashu binary brokers are not based locally to users of the payment solution, traders can expect to pay considerable fees to fund their accounts.
Additionally, Cashu charges a $5 fee to create a Majd Mastercard for users and a $1 monthly maintenance fee for the card. Transactions using this method will be charged at either $1 or 2% of the transaction amount, whichever is higher. Customers will also need to pay a $5 fee to close their Majd card.
Bear in mind that binary options brokers that accept Cashu deposits may charge their own fees in addition to these costs. Pocket Option, for example, charges a 0.5% transaction fee for Cashu deposits.
Make sure you are fully aware of all the costs because these fees will cut a hefty chunk out of any earnings from your binary options trades and will make it harder to turn a profit in the long run.
Security
Cashu is a well-established company, and it has earned its reputation as a reputable method for making transactions with binary options brokers. The Cashu website boasts "sophisticated and up-to-date fraud prevention and anti-money laundering systems," and the service requires users to update their passwords every three months to improve security.
Cashu is also aware of phishing and other online scams, and representatives will not send emails or otherwise contact users asking for any personal information.
The website makes the danger of this type of fraud clear to users through a section on online security advice, and this is important for traders since some fraudsters have been known to pose as binary options brokers to gain access to people's funds.
However, a drawback to Cashu in this regard is the lack of an option for live support. The customer support section only works with a ticket system, in which users enter a message which is added to a queue. A support email address is also provided, but with no phone number or live messaging service, binary options traders may have trouble getting a swift response if they face a serious issue with their account.
Pros Of Cashu For Binary Options Traders
Instant deposits to binary options accounts
Widely supported in the Middle East and North Africa
Access to Mastercard and online payments without needing a bank account
Cross-border payment and cryptocurrency support
Thousands of approved merchants to spend funds
Secure and reputable system
Cons Of Cashu For Binary Options Traders
A limited list of binary options brokers that accept Cashu deposits and withdrawals
Lack of support in large markets including the UK
High fees for international transfers
No live customer support options
Expensive transactions
How To Make Deposits & Withdrawals With Cashu Binary Brokers
Transactions with binary options brokers that accept Cashu should be a simple process, as with other digital wallets. The first step is to go to your brokerage's financing page and select either deposit or withdrawal.
For a deposit, you will usually input the amount you wish to send to your account first, as well as any bonus or voucher you wish to claim. Then, select Cashu as your payment method, and the binary broker's system should direct you on how to complete the transfer.
Withdrawals will work in a similar way, but may take longer according to the Cashu binary options brokers terms and conditions.
Users may also be able to make deposits in their binary options account using the prepaid Majd Mastercard. However, bear in mind that most Cashu binary options brokers require users to make deposits and withdrawals with the same payment method. Since the payment brand is not a bank, it may not be possible to receive withdrawals to your Majd Mastercard, and this may pose problems when you try to take profits.
Verdict On Cashu Binary Options Brokers
Cashu is a well-known and widely used e-wallet in the Levant, Gulf states like Dubai, and parts of North Africa including Egypt and Libya. Binary options traders use this payment method for online investing because it is fast, secure and relatively affordable if you use it correctly.
Additionally, the virtual credit card makes it a flexible payment option for a range of online merchants, and since the wallet is funded by gift cards or vouchers available at thousands of vendors, it is a good option if you want to deposit with binary brokers without using a bank account.
The downsides of Cashu include some steep fees for certain types of transactions and a lack of availability in some countries. This payment method has not yet broken into the mainstream around the world, and you won't see the Cashu logo on too many binary brokers' websites. Additionally, the customer support options are limited, with no live chat or contact number available.
Head to our list of binary options brokers that accept Cashu deposits to start trading.
FAQ
How Do You Use A Cashu Wallet For Binary Options Trading?
If you find binary options brokers that accept Cashu, making a deposit or withdrawal should be a simple process which the brand's website usually guides you through. Otherwise, you may be able to make a deposit using Cashu's virtual credit card, Majd, but make sure you are aware of your binary broker's policies before you do so.
Is Cashu A Cheap Way To Fund Your Binary Options Account?
Cashu is not the most expensive way to send money to a binary options broker, but it is certainly not the cheapest. The issue is the several steps during which you need to pay charges.
You will need to pay Cashu each time you buy a voucher to recharge your e-wallet, and you will also need to pay a fee when you make transfers. This fee is not that expensive when the transfer is domestic, but it is quite steep for international transfers – and most of the time, binary options brokers that accept Cashu deposits will require a cross-border transaction.
Additionally, Cashu account holders must pay an annual maintenance fee, a fee to generate their virtual card, and a monthly maintenance charge for the card, as well as additional costs such as exchange rate spreads. Altogether, these fees add up and can really cut into the profits you make from binary options trading.
Which Binary Options Brokers Accept Cashu Deposits?
Cashu is a popular payment method in its home region in the Middle East and North Africa, but it is yet to catch on internationally and its support among binary options brokers is limited. With that said, Pocket Option is a leading binary options brand that accepts Cashu deposits. See our list of the top Cashu binary options brokers here.
Is Cashu A Secure Payment Method For Binary Options Traders?
Cashu is both a popular and a trusted method used by millions of account holders and thousands of merchants. The service implements measures to guard against fraud and money laundering. However, the lack of live support on its website might put some people off using Cashu to fund their binary options accounts.
Is Cashu A Good Payment Method For Binary Options Traders?
There are pros and cons to every payment method. Cashu is good for traders who live in the Middle East and North Africa, and especially for those who want to make deposits and withdrawals with their binary options broker without using a bank account. However, the fees with Cashu can add up, and if you are using the service's Mastercard to make transactions, it would be far cheaper to use a bank-issued card instead.