Bitcoin Bulls Reject Break Out; New Lows On The Way
---
Bitcoin Break Out Rejected By Bears, Bulls In Trouble
Bitcoin made a solid advance over the weekend in what at first looked like a solid bounce from support. Price action move up and out of the recent, narrowing, trading range and set the world's leading cryptocurrency up for a rally. Unfortunately, the break out did not take hold, the bears stepped in to drive prices lower, and now the technical picture is changed. Where before BTC was consolidating for a possible move higher, that move has been negated and now prices are more likely to move lower.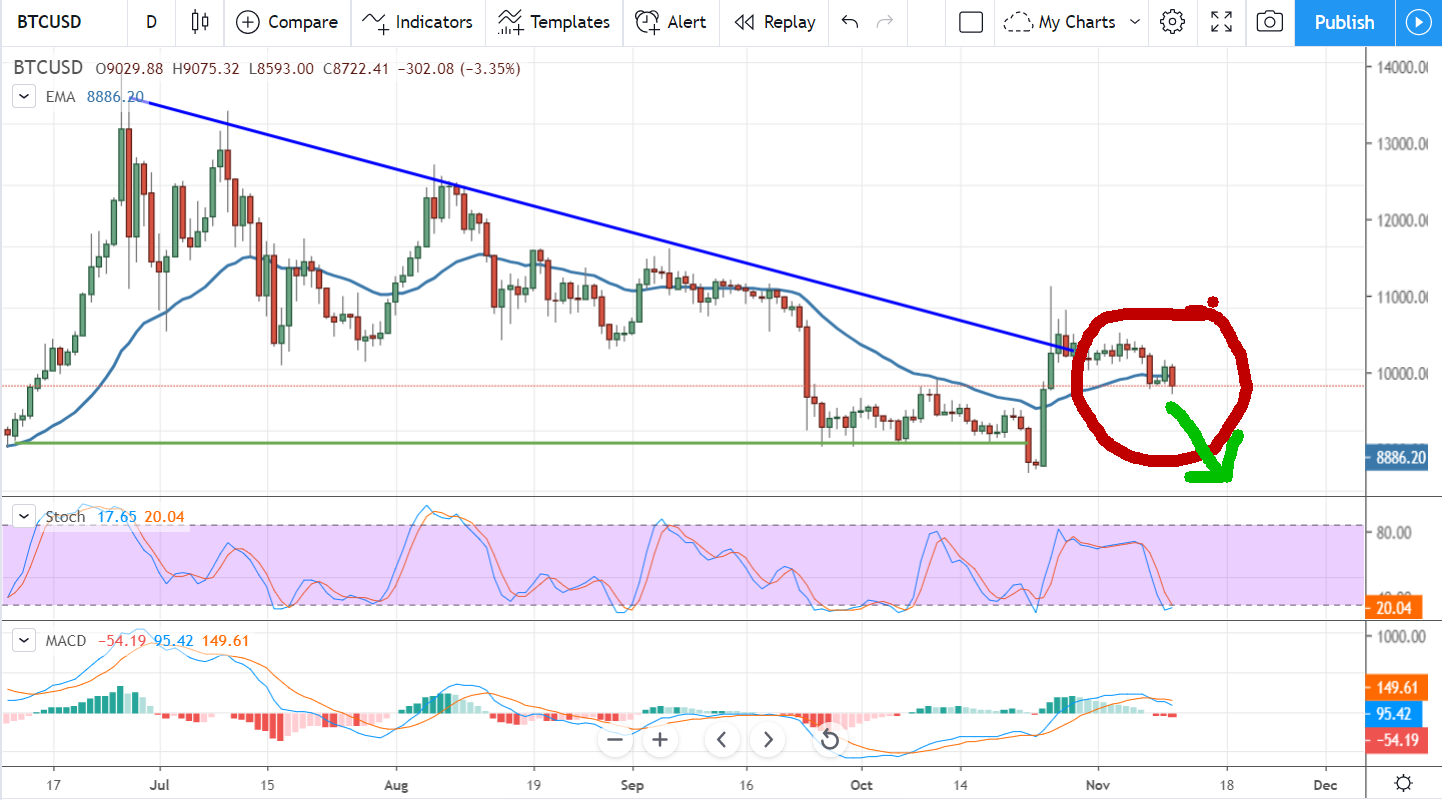 Over the past four trading days BTC has formed a bearish price pattern, the Falling Methods. The Falling Methods includes a long red candle, 2 or more small candles, and then another long red candle that closes below the first and at a new low. What we have here is a classic Falling Methods patterns confirming a down-sloping trend line, the only good thin about it is that it is a small and weak formation. The candles in this pattern are small relative to past price action in Bitcoin. For the pattern to have "strength" it would need to produce a move significant to daily price action. A fall to new lows is concerning but a -3.5% fall in BTC is nothing more than average so, if the pattern confirms, price declines are not likely to be huge. The most likely target for support is now $8000.
How Bitcoin's Rejection Impacts The Crypto Market
While Bitcoin usually leads other major cryptocurrencies lower that does not appear to be the case now. A look at Litecoin's chart shows a coin still in consolidation, still above the short-term moving average, and still supported by bullish MACD. Litecoin price action may decline from here and, if so, support is likely at the $60 level and the 30-day EMA. A fall below this level may take LTC down to the $50 level but a deeper decline is not expected now.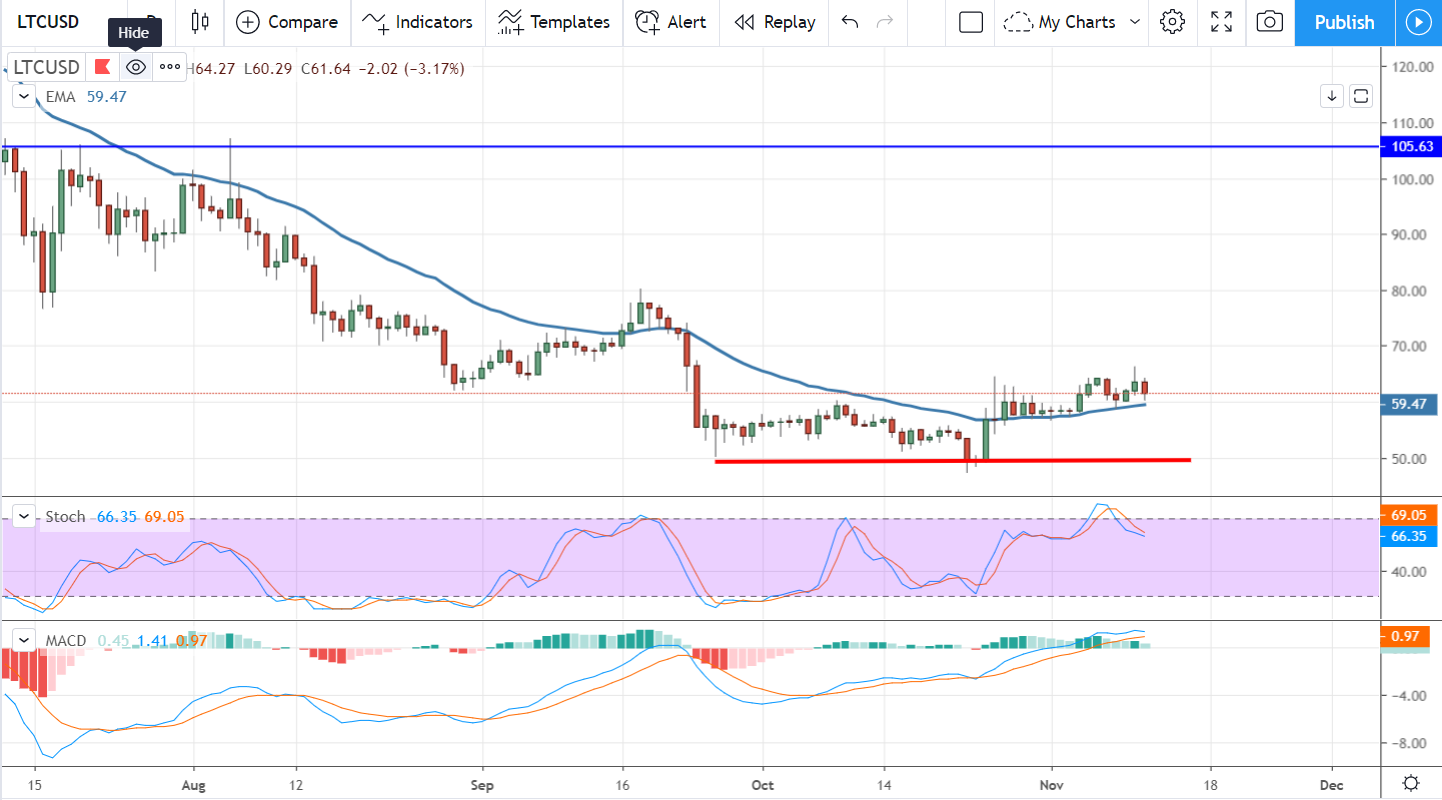 The Ethereum chart is even more bullish looking. While BTC declines and LTC moves sideways ETH looks ready to move higher. The world's "most advanced" crypto currency is moving sideways above the short-term moving average and support while the indicators flash a buy signal. If confirmed, this signal will result in a move up from the $180 level toward $200. A break above $200 would be bullish and take the coin up to $220… but I don't really expect that to happen. At best, ETH will continue to move sideways.