Binary options are a straightforward financial product that allows traders to place bets on price movements based on a simple, yes/no question: will the price go up or down? But what are the alternatives to binary options?
The simplicity of this derivative, and the flexibility it offers through the range of assets and time frames, helped to quickly propel binaries to prominence after they hit markets.
However, the market has been heavily regulated across major jurisdictions in recent years, and many traders are now on the lookout for binary options alternatives. But what are the best alternatives to binary options?
In this guide, we unpack popular instruments that offer the benefits and ease of binaries along with distinct benefits of their own. Find out what the top alternatives to binary options are in 2023.
Binary Options Explained
When you trade binary options, whether on forex, stocks, cryptocurrencies or any other underlying asset, a broker usually presents you with a simple question: will the asset gain or lose value by the time the contract expires? For example, will the price of Bitcoin (BTC) rise or fall in one hour?
But while this premise is straightforward, it does not necessarily equate to easy money, and any binary options trading strategy will depend on a variety of factors.
Traders have several important choices to make, and these will also influence the features they are looking for when they seek binary options alternatives.
One of the fundamental questions is what type of asset they wish to trade. Traders will ideally open binary options contracts on a market they know well, whether that is a commodity like gold, a forex pair such as the EUR/USD, or a particular stock, for example Tesla (TSLA).
Perhaps even more important is the contract expiry time. Binary options can be great for intraday trading, since very short contract lengths of under one minute are available, and many trades can be carried out in quick succession.
Longer contracts are also available, with expiry times of days, weeks and beyond. The length of the contract will make a huge difference to a trader's style and the type of alternative to binary options they will look for.
Another distinctive feature of binary options is the way stakes work, and how traders make a profit or loss.
While profits in other assets are usually determined by the level of price movements, in binary options the level of profit or loss is determined before the contract begins, and traders will gain or lose the same amount of money regardless of how much the price moves.
This is an all-or-nothing trade, and if you stake $100 that the price of a stock will rise, you will earn the same level of profit whether it goes up by 0.01% or 10%.
Challenges
Binary options have gained popularity thanks to their easy to understand nature and fixed payout potential. But they also have several drawbacks which have led traders to seek binary options alternatives:
Unscrupulous Brokers – There have been complaints of shady binary options brokers involved in dishonest or downright fraudulent behaviour. Dishonest behaviour can include obstructing withdrawals, closing trading accounts, and distorting market prices.
Regulation – Regulators in several major jurisdictions are more sceptical of this derivative than they are of some alternatives to binary options. Binaries have been banned or face bans by the UK's FCA, Australia's ASIC, the EU's European Securities and Markets Authority, Germany's BaFin and more.
High-Risk – Even when trading with a trusted and reputable binary options broker, this is an all-or-nothing trade and is thus risky. Traders must have a well-thought-out strategy and stick to it with discipline, or else trades may amount to gambling that could lead to losses in the long run.
As a result, some traders seek alternatives to binary options that offer similar features while mitigating some of their downsides.
Alternatives To Binary Options
With a wide range of derivatives and other financial products available to retail investors covering just about every type of asset, the list of alternatives to binary options is long. With that in mind, we have collated the best binary options alternatives which offer a similar trading style and replicate some of binaries' upsides:
Digital Contracts
It makes sense to start with the most similar product to binary options, and digital contracts fit that bill. Some of the leading trading brokers which offered binary options now offer similar products called digital contracts or digital options.
Focus Option is one well-known broker that offers digital options. Account holders can trade digital options on forex, stocks and cryptos with contract expiry ranging between 2 minutes and 1 month. Traders benefit from the same straightforward question as to whether an asset's price will rise or fall with pre-determined profit and loss.
On the other hand, some digital contract providers such as Spectre.ai provide a more innovative take on the classic binary options experience. Spectre's blockchain-based digital contracts operate on a streamlined model with low fees and halal trading on 80 synthetic products.
Spread Betting
Spread betting offers traders a fast-paced and relatively straightforward way of speculating on markets which bears similarities to the experience of binary options. This makes it one of the best alternatives to binary options.
While binary options offer traders a simple bet on whether an asset's price will rise or fall, with spread betting, the trader bets against the broker's prediction of an asset's price movement.
Let's say that Alphabet/Google (GOOGL) opens the day at 95.65 and the broker predicts it will finish trading at 95.66. If a trader believes it will finish higher, they could place a bet of $100 per point above 95.66. If GOOGL ends at 95.67, the trader will earn $100, at 95.68, $200, and so on.
CMC Markets, Pepperstone and other brokers with spread betting offer traders several key advantages.
Firstly, they allow traders to make large returns from relatively small price movements via leverage, which would otherwise require a large investment.
They are also available for short-term trades. Spread betting has the additional advantage of being regulated in some key jurisdictions where binary options are not, and it has the benefit of being tax-free in several countries, including the UK.


CFD Trading
Trading contracts for difference, or CFDs, is another way for traders to gain exposure to underlying assets. It is also one of the most popular binary options alternatives.
The profit or loss in a CFD comes from the difference in the value of the underlying asset when the contract opens and when it closes. So, if you are long on an asset that starts at a value of $100, and you close the contract at $110, you will make a 10% profit on your initial investment, minus any brokerage fees.
One of the main attractions of CFDs is the chance to trade with leverage. A position leveraged at 1:10 will bring in 10 times the profit, so in the above example, the trader would earn $100 in profit.
However, unlike with binary options, the losses in a leveraged trade will also be magnified, so it is wise to implement risk-management strategies and tools such as stop-loss orders.
Even though profit levels in CFD trading scale to the level of price movement, unlike the fixed gains in a binary options trade, leveraged CFD trades can make for a similar experience as short-term traders can make good returns on small price movements with a high volume of quick trades.
CFDs are available from a wide range of brokerages, with popular web browser-based brokers like eToro as well as brokers like IC Markets that support MetaTrader platforms – MT4 and MT5.
Standard Options
Standard options work in a different way vs binary options, but there are some similarities, and they are worth keeping in mind as alternatives to binary options.
A regular, "plain vanilla" option is a derivative contract that gives the trader the right but not the obligation to purchase an underlying asset at a specific time in the future. Because options are usually cash-settled and losses will be limited to the price of the contract, they effectively allow traders to gain exposure to a much larger position than they have the capital to acquire themselves.
If a trader has $1000 to invest in an asset, and that asset's price moves by 1%, their profit will be limited to $10. But spending the same amount on an options contract allows the trader to gain exposure to a much larger position, increasing profits commensurately. As with a binary options trade, losses are limited to the amount staked in the contract.
Options contracts differ from binary options in that they usually expire on a set day on a weekly, monthly, quarterly or yearly basis. The length of the contract can be shortened by opening a position closer to expiry, but this will affect the price.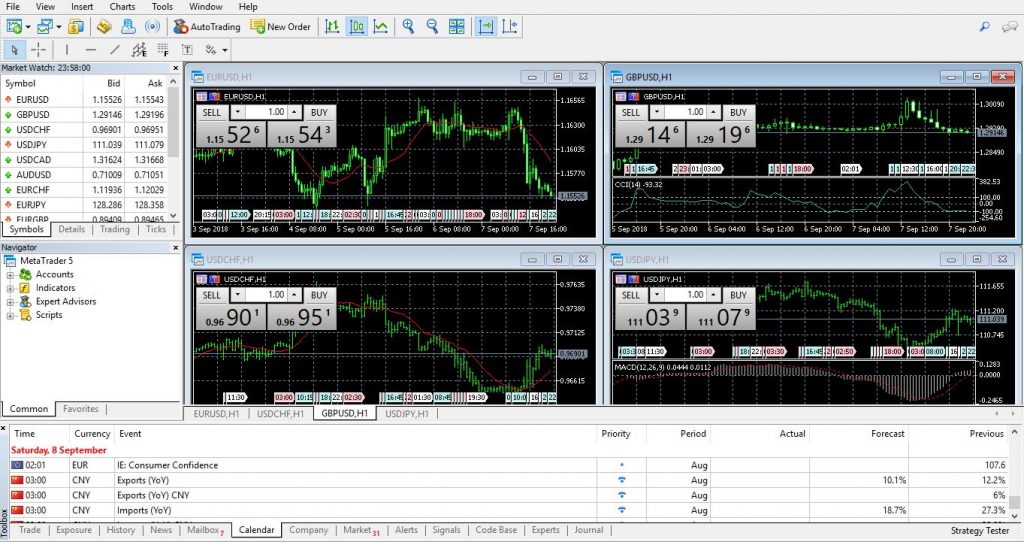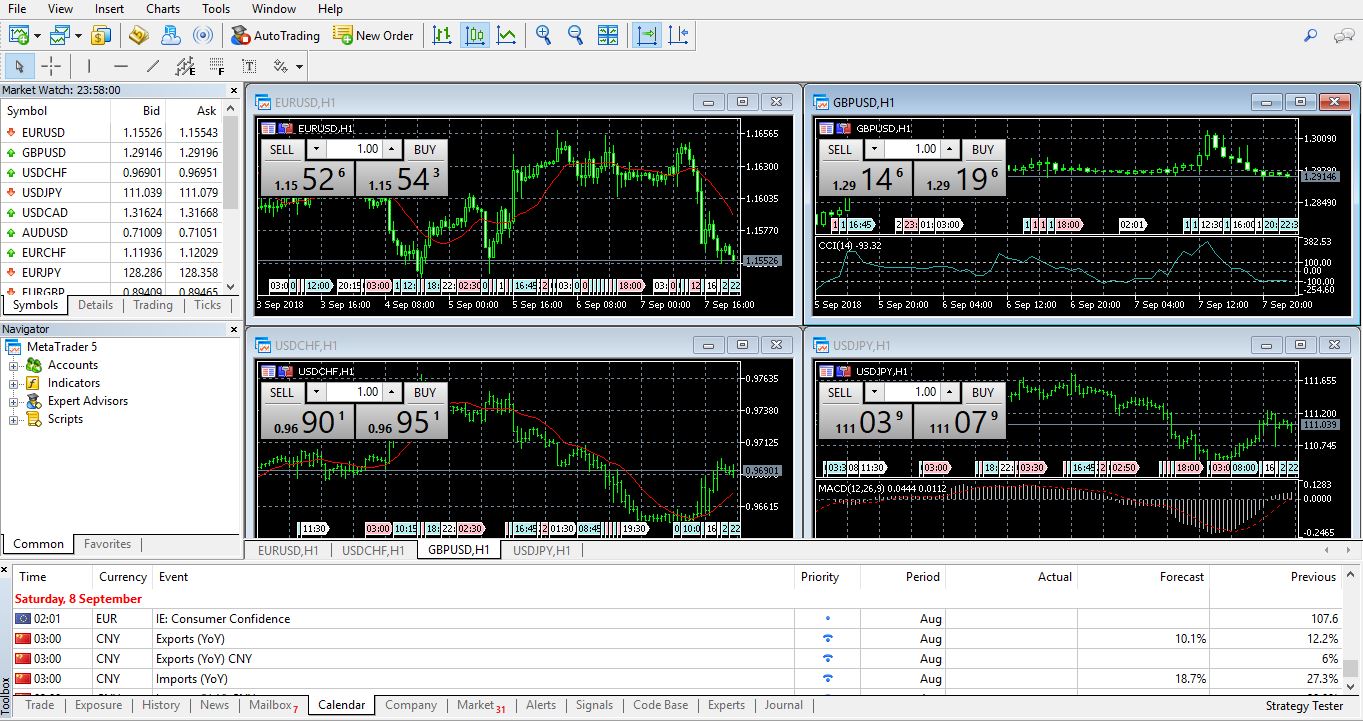 How To Choose Binary Options Alternatives
We have seen some of the alternatives for binary options traders who want to branch out, but how do you know which one to choose? Each trader has their own style and differing needs, so there is no one best binary options alternative. But there are some common factors that people should bear in mind when they make their choice:
Region, Market And Asset Availability – Each trader will need to pick an instrument that is available in their geographic region, but it is also important to have access to the markets and assets they are comfortable trading with. If you want to trade a specific ETF or a cryptocurrency such as Bitcoin (BTC) or Ethereum (ETH), for example, you need to find binary options alternatives that offer these assets.
Trading Platform – For many investors, the trading platform is one of the most important considerations when choosing a broker. Some are happy using a firm such as eToro which has a proprietary platform, while others prefer to use a broker like Deriv that supports established platforms such as MetaTrader's MT5.
App Support – Traders who need to access their accounts while on the go should look for binary options alternatives with excellent app support. Make sure the product and broker you are considering are available on Android's Play Store or the Apple App store if you use iOS.
Training And Demo Account – It is wise to research a product carefully and spend some time learning the ropes before you open a real-money, cash account. Binary options alternatives which offer free demo accounts and educational material are great for beginners.
Special Features – Some binary options alternatives offer innovative features that can make a big difference to your trading strategy and experience. The ability to use automated trading bots on Spectre.ai's system is a good example of this. Other platforms offer features such as copy (or social) trading which allow you to mirror other users' trades; text message signals that let you track forex or asset price movements; special tools allowing you to research data on line charts, track indicators and plan a strategy; managed accounts where your trades will be handled by a professional; and even funded accounts where a trading firm bankrolls talented traders.
Community – There are some very friendly and helpful communities of traders out there, and if you choose binary options alternatives that have an established online presence, you can learn a lot by speaking to more experienced traders by joining a trading group or chat room.
Strategy – Just as there is no single easiest binary options strategy, there is no sure-fire way to make money from the best binary options alternatives. Traders will need to develop their own killer strategy, so they should choose alternatives to binary options that suit their trading style.
Fees And Charges – You should compare all of the fees involved in holding an account and executing trades when you seek alternatives to binary options. While binary brands don't normally charge commissions and non-trading fees, CFD brokers for example, often charge a spread and/or commission, overnight charges, plus inactivity penalties, among others.
Final Thoughts On Binary Options Alternatives
Some jurisdictions have implemented regulations making it more difficult to trade binary options, but there are many alternatives out there for traders who know where to look. Digital contracts offer a very similar experience to binary options, while some products such as CFDs offer the same fast-paced experience that some binary options traders enjoy.
Important factors to keep in mind when choosing alternatives to binary options include the assets and markets available in your location, your strategy, financial goals and risk appetite, plus the fees you can expect.
FAQ
What Are The Best Binary Options Alternatives?
The ideal alternative to binary options depends on the individual trader and what they are looking for. A binary options trader who favours a high volume or fast-paced trades may enjoy trading digital contracts or CFDs.
Traders who preferred to place longer-term bets may find that their skillset works well when trading regular options.
What Are Some Legal Binary Options Alternatives?
Binary options are not internationally banned, but they are heavily regulated in some jurisdictions. As a result, many traders seek alternatives to binary options that are readily available in their own country.
Since there is no global financial regulator, the binary options alternatives available to a trader in Australia, the UK or the USA are likely to differ from those which are legal and available in India, Israel or Kuwait, for example. With that said, digital contracts are available in most major trading jurisdictions.
CFDs are also a popular instrument offered in most countries.
Which Binary Options Alternatives Are Halal?
Some firms which offer alternatives to binary options, such as digital contracts provider Spectre.ai, advertise their services as being Shariah-compliant. This usually means there are no interest charges and that you cannot speculate on securities in forbidden industries, such as tobacco, alcohol or gambling.
Speak to a knowledgeable source on Islamic theology if you are concerned that an instrument may be haram.
How Do You Make Money Trading Binary Options Alternatives?
Just as there is no way to turn a profit every time you make a binary options trade, there is no way that you can always win with alternatives to binary options.
The key is to develop a strategy that sees your trades consistently coming good, while also limiting losses when things go wrong.
Different traders have different ways of doing this, but graph and historical data analysis are central to many strategies. Risk-management strategies are also important, so many people prefer binary options alternatives that allows hedging and stop-loss orders.
What Are Some Good Crypto-Based Binary Options Alternatives?
Some cryptocurrency brokers such as Binance offer leveraged crypto-based derivatives including futures and options on Bitcoin, Ethereum and a range of other crypto assets, and these can make good alternatives to binary options.
Note, access to these products may depend on your geographical location since some jurisdictions have imposed regulations on trading cryptocurrencies.