Advcash Binary Options Brokers
Advanced Cash, better known as Advcash, is a payment system that acts as a virtual card or e-wallet allowing binary options traders a free and quick alternative to transfer money online. In this Advcash review, we explain how it works, transfer limits and charges, plus the pros and cons of funding binary options trading accounts with the payment solution.
Use our list of the best binary options brokers that accept Advcash deposits to get started.
Binary Brokers with Advcash
About Advcash
The company was created in 2014 as a subsidiary of Wave Crest Holdings Limited and has employees with decades of experience in international finance. It is led by its current CEO and Managing Director, Yaacov Bitton.
Advcash has headquarters in Belize City in Central America where it holds a license with the International Financial Services Commission (IFSC).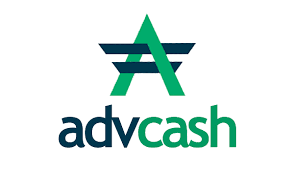 How Advcash Works
Advcash encompasses multiple currencies, exchange features, merchant tools, API and crypto offerings on one simple platform, though its main feature is an e-wallet. Advcash also offers both personal and business accounts.
The brand is similar to alternative digital payment platforms like PayPal, however, it offers several distinct benefits to binary options traders.
As a relatively new system, it's only just gaining traction amongst active investors, but its affordable offerings are competition for wallets like Perfect Money and Payeer.com.
Transaction Times
As an electronic payment system, Advcash offers fast transactions. It has free p2p (peer-to-peer) instant transfers, meaning binary options traders can quickly deposit and withdraw funds.
Although most transactions are instant, withdrawal times can vary between brokers. Due to KYC checks and brokerage delays, it can take several days to receive earnings.
Particular deposit and withdrawal methods can also take longer, for example, most bank transfers are processed within three business days.
Pricing Review
Advcash has a transparent pricing structure. The company doesn't charge for opening or deleting an account, verification or maintenance. There is also no minimum deposit required to access your wallet ID and internal transactions between Advcash customers are free.
Fees at Advcash come from your chosen payment method. For example, with Visa/ Mastercard deposits there is a 3.5% fee, and likewise, stablecoin deposits charge $1. Bank transfer withdrawal fees are currently set at 0.5% while Visa/Mastercard withdrawals are 2% plus $1.
Cryptocurrency deposits and withdrawals, such as Bitcoin, incur an internal exchange rate which can result in charges. Consult the official website for the full list of fees.
Importantly, traders transferring funds from their wallet before verification are limited to $100 per transaction and only $250 per day. However, once your account is verified you can make transfers of $299,999 per month and up to $49,999 per day.
Fees for Advcash deposits or withdrawals vary between binary options brokers. However, the top trading platforms offer fee-free deposits. See our detailed reviews for a breakdown of charges by payment method.
Customers can also opt for one of Advcash's credit card offerings. These have different deposit minimums and withdrawal limits and incur fees when moving funds from your e-wallet.
ATM requests using Advcash cards incur charges of $1 per balance request or pin change.
Security
Advcash has first-rate security that protects client capital, ensures transactions are safe and defends against hackers. Safety measures include:
Database encryption
Code card which provides reusable personalized passwords to authorize transactions
Intelligent identification, meaning if a login occurs from a different PC an email will be sent to alert users of breaches and/or to confirm their identity
Two-step and SMS authorization, whereby Advcash uses texts and emails in the account verification process and to authorize payments like bank transfers
IP selection also means users can specify the IP ranges and addresses allowed to access their account, restricting hackers outside of this remit
Note, repeated incorrect passwords will block access to your wallet account.
It is also worth signing up with an Advcash binary options broker that is trusted and follows industry-standard security protocols at the payment stage. Use our list of reliable binary options platforms to find a dependable provider.
Pros Of Advcash For Binary Options Traders
Benefits of trading binary options with Advcash include:
Cheap rates with low conversion fees and free internal transfers
24/7 customer service provides help and support all year round
Buy and sell cryptos, and fund trading accounts with digital currencies
Fast deposit times support short-term binary options trading strategies
Referral program enables users to receive up to 20% of earnings from referral transactions
Multiple supported currencies including fiat and cryptos are accessible in the e-wallet, making it popular with forex and cryptocurrency binary options traders
Cons Of Advcash For Binary Options Traders
Downsides of binary options trading with Advcash include:
No mobile app is available, though it's reported a new android and iOS compatible application is in the works and will be available to download soon
The firm does not list its supported countries so you have to register to check your eligibility to open an account
Security is sensitive to user errors, meaning minor mistakes like forgetting your password can block accounts
Limited list of binary options brokers that accept Advcash deposits
How To Make AdvCash Deposits & Withdrawals
Using Advcash to withdraw or deposit funds to your binary options brokerage account is simple. Follow these straightforward steps:
Select Advcash as a payment method – Find the cashier section on the broker's website or investing app and look for the Adv logo alongside other options like PayPal or Google Pay
Choose your desired sum and currency – You will be redirected to your Advcash account where, after signing in with your email, you can decide the amount and currency. Keep in mind that some of the brand's advanced offerings like the Global Union Pay card have a $10 deposit and withdrawal minimum
Confirm information – Advcash will request confirmation to ensure your details are correct. The transaction will then be completed
Verdict On Advcash Binary Options Brokers
Advcash is a fast, safe and affordable option for binary options traders looking for a secure digital payment method. The multi-currency accounts and crypto solutions can also help hedge against unfavourable price fluctuations. And despite having card fees and limits on more advanced features, the e-wallet is bound to keep making news in the financial sector as a popular digital payment option.
Use our list of binary options brokers that accept Advcash deposits to start trading.
FAQ
Is Advcash Safe?
Yes, using Advcash to deposit or withdraw trading funds and exchange e-currency is safe. Its official website lists numerous security features which protect individuals that sign up, including a thorough verification process, plus two-factor authentication and database encryption.
Who Can Open An Advcash Account?
You must be over 18 to open an Advcash account and be a citizen of one of the supported countries. However, as a global platform offering services in over 150 countries, this shouldn't be a stumbling block.
Check your eligibility for specific Advcash card products once you have finished signing up on the website. Some of the top binary options brokers and trading platforms also offer welcome bonuses to new clients.
Can You Transfer Money To A Bank Account Using Advcash?
Yes, Advcash customers can transfer funds between their e-wallet and bank account. You can also transfer money to Visa or Mastercard accounts. In addition, the payment method can be used to fund binary options trading activity.
Are Advcash Payments Instant?
Advcash offers free p2p (peer-to-peer) instant transfers. This means binary options traders can quickly deposit, withdraw and move funds between other Advcash accounts with no commission charge. The top online brokers also support free deposits using the payment brand.
Why Is My Advcash Account Blocked?
Advcash blocks accounts when clients enter an incorrect login, password or username repeatedly, access the platform from an un-verified IP address, or enter incorrect security information.