8/22 NQ. ABC – repeat, repeat, repeat.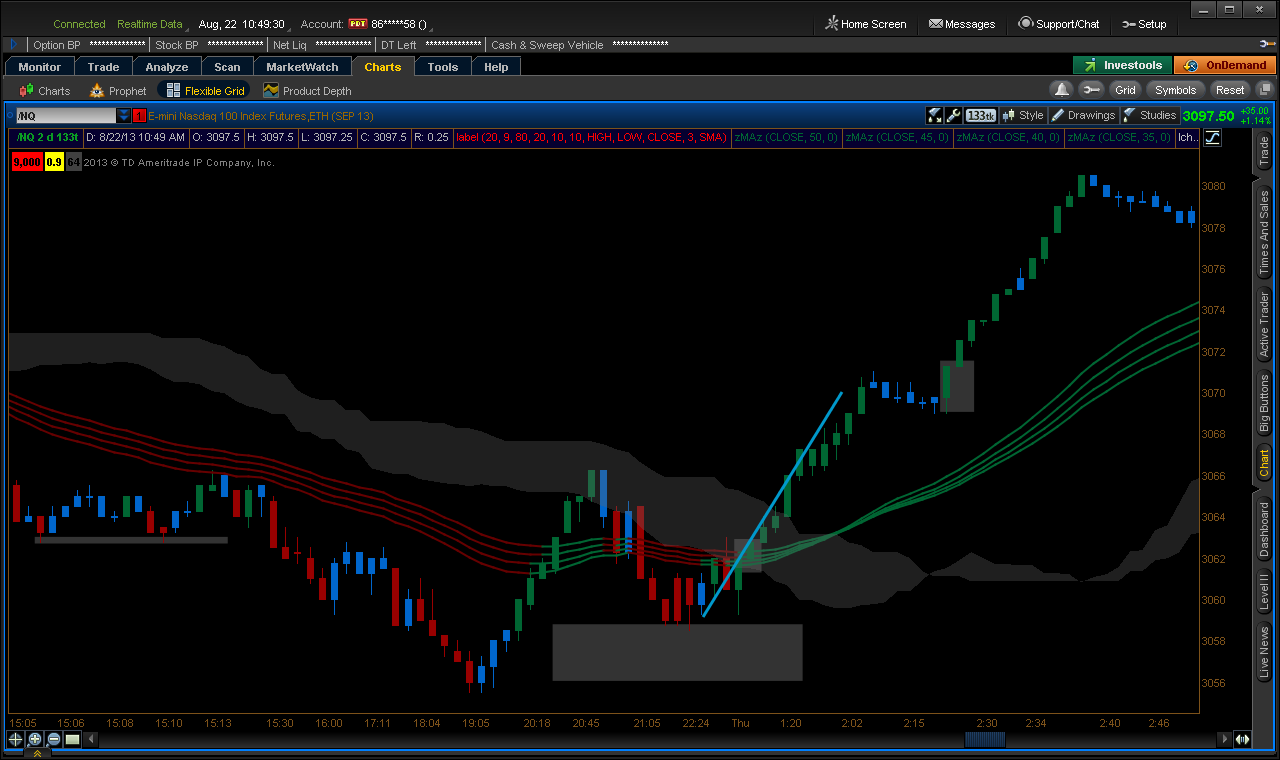 Overnight –
LHS temporary bottom but no follow through. Incentive move through the averages & into the kumo – doesn't hold but does result in a higher low. Incentive swing off the higher-low results in fade & go – ABC. Optimistic entry was at break & hold of averages.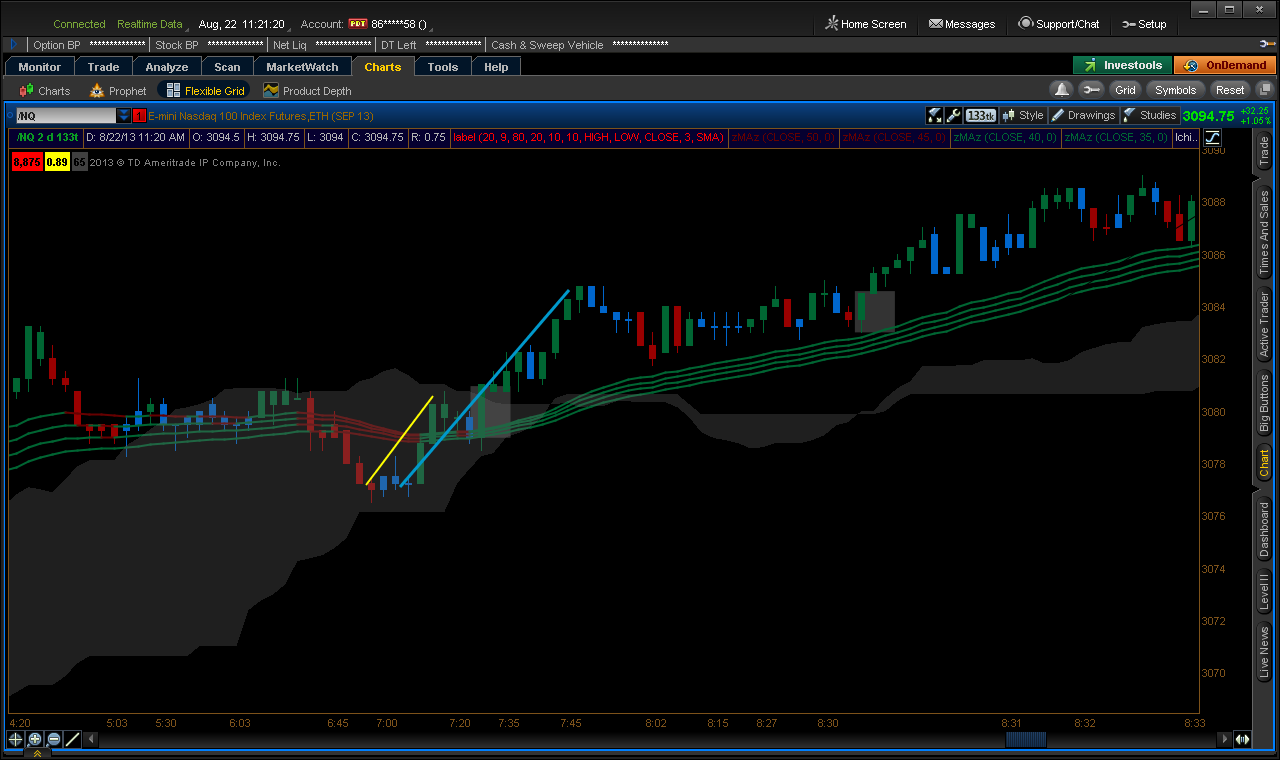 Pre Market –
Fades back into equilibrium. Significant move bounces from spanB, breaks the averages & holds clear of the kumo. Optimistic approach is to view the yellow line as incentive. More conservative approach is to view blue line as incentive.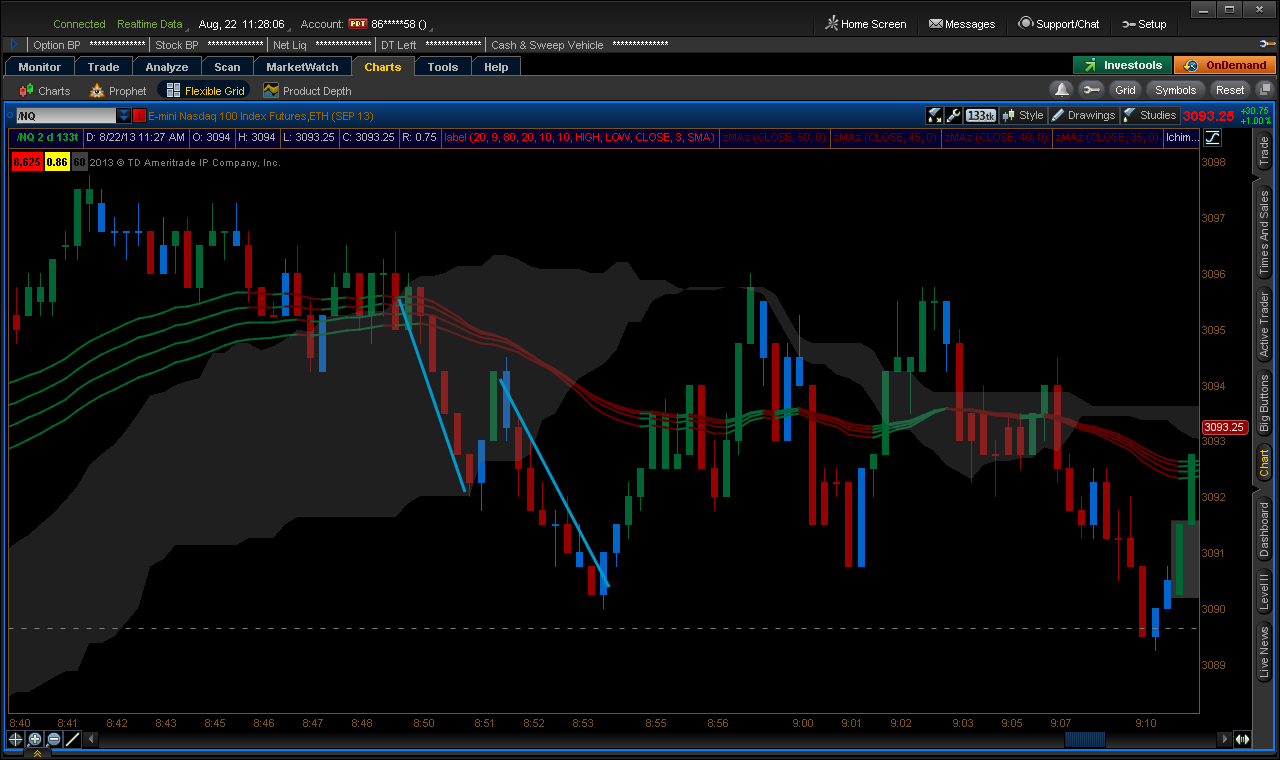 NY Open –
Fades back into equilibrium but this time there are no clear incentive moves. The first move runs from the averages but into spanB. The second move breaks the kumo but is extended from the averages and is nearing the first five-minute range. Optimistic entry is at the break during the second move with a target short of the open range top. Nice range entry at RHS.
Morning-
Range entry turns into trend move followed by a Fade-into-ABC pattern … and again at late morning.