Sept 2, EUR/USD spot vs. binary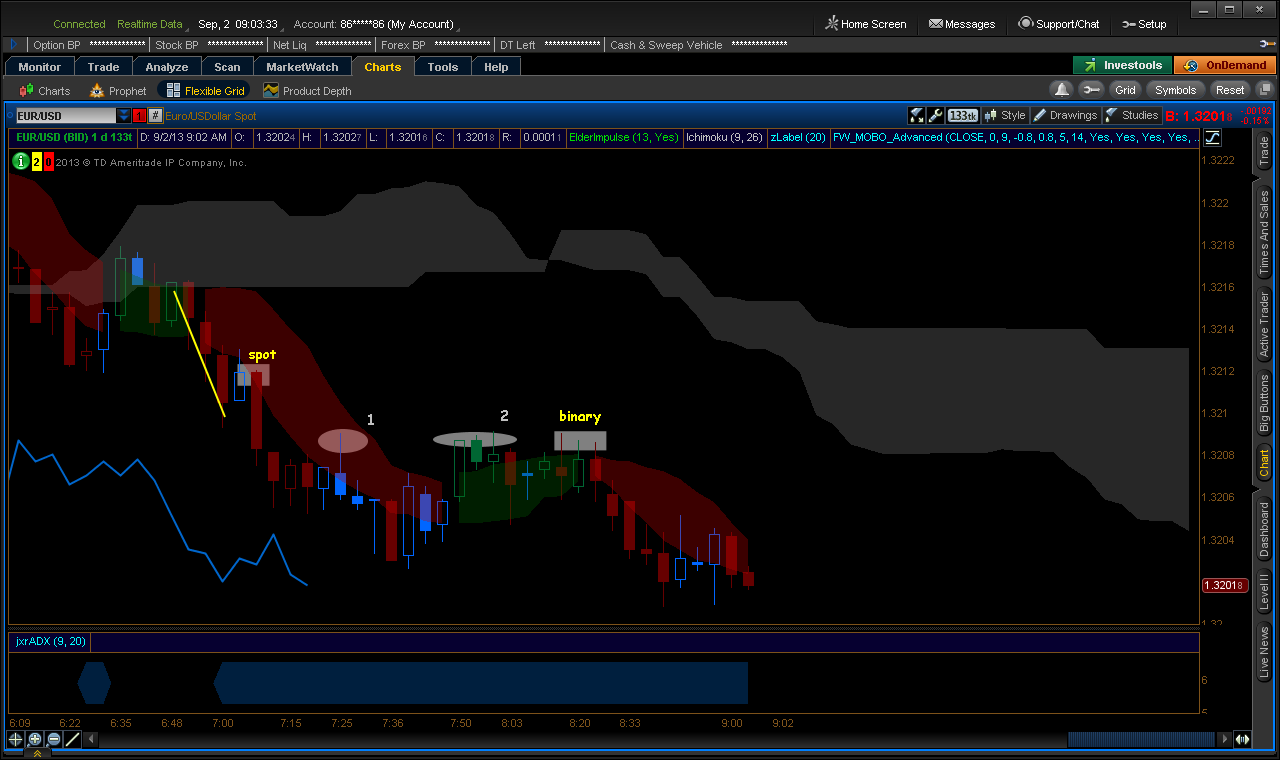 The yellow line is an incentive move from the Kumo – location is good, Momentum Band twisted, ADX turned trend & chikou is clear. The close of the blue Hammer is a good spot entry. A little consolidation into the Momentum Band is fairly likely though so it's not a good binary bet.
Oval 1 is a possible level for a binary trade. It's a rejection of the significant red candle at the spot entry & it's a fake break of the tracks to it's left. Oval 2 confirms the level nicely. The third candle in oval 2 and the three candles in the rectangle to it's right are great binary spots. Price is very unlikely to move through that level without first testing the low or at least consolidating.