Flutterwave Binary Options Brokers
Flutterwave is a Nigerian international payment service provider that has become a popular means of transferring money to binary options accounts. One of the key advantages of this payment method for binary options traders is that it gives a flexible and secure way to transfer funds.
This review will go over how the company works, its fees and transaction times, and the benefits and drawbacks of using Flutterwave for binary options trading.
We have also reviewed and ranked the best binary options brokers that accept Flutterwave deposits in 2023.
Binary Brokers with Flutterwave
How Flutterwave Works
Flutterwave is a fintech company that partners with banks and financial bodies, providing them with payment infrastructure.
It was established in Nigeria by founders Iyinoluwa Aboyeji and Olugbenga Agboola (the current CEO) in 2016 and since has become a key payment platform for binary options traders across Africa.
The company's main office is located in San Francisco but the brand is active in more than 10 African countries including Nigeria, Ghana, Kenya, and South Africa.
The firm was established to address difficulties faced by residents of African countries when making money exchanges.
In Nigeria, for example, many popular payment methods such as PayPal are unavailable, so an alternative was necessary.
The brand has become one of the most widely used and trusted transfer methods for companies in Africa, including Uber, Booking.com and Microsoft. There is also a growing list of Flutterwave binary options brokers.
The brand offers two essential products: Barter and Rave.
Barter is an online payment system for individuals to send money to one another either within their country of residence or to other countries.
Rave is for companies, including Flutterwave binary brokers, allowing them to accept payments from across the globe with ease and reliability.
The payment solution is highly flexible, with support for more than 150 currencies such as US Dollars, British Pounds, Euros, Yuan, and Naira.
For this reason, there is a growing number of binary options brokers that accept Flutterwave deposits, allowing them to offer their services to traders in more countries.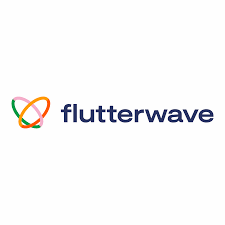 Transaction Times
Flutterwave is an instant online payment option offering similar speeds to popular e-wallets such as PayPal or Neteller. This means that it can offer binary options traders immediate deposits to their trading accounts.
However, the speed of the payment provider isn't the only factor that affects transaction times. The speed of your deposits and withdrawals also depends on the bank and the broker that you are using.
This means that while the brand can facilitate a transaction immediately, your bank might take 1–3 days to process a payment, and some Flutterwave binary options brokers also require several days to process payments.
Fortunately, most well-known and highly rated binary options brokers that accept Flutterwave offer instant deposits and withdrawals within several working days.
Pricing Review
The cost of using Flutterwave for trading binary options depends on the brokerage. Binary options brokers that accept Flutterwave will be utilizing their Rave service, meaning that they will incur a charge per transaction.
Brokers can then choose either to absorb the transaction fees themselves or pass them on to the trader.
If the binary options broker is operating in the USA then they will be charged 2.9% per domestic transaction, and 3.8% for international transactions.
If the binary options broker is operating in the UK then they will be charged 3.5% per domestic transaction, whereas for international transactions the fee is 3.8%.
The way these fees will reflect in what the brokerage charges the trader will differ between Flutterwave binary options brokers.
In terms of using the Barter system to deposit and withdraw funds to and from your binary options account, the company has waived all fees and now offers all features for free, including those previously only available to premium accounts.
This means you can use your virtual card to deposit and withdraw when trading binary options at no additional cost.
To see what your binary options broker will charge for using Flutterwave, check their website before opening an account.
Security
Flutterwave takes security seriously and works to provide secure online payments to all of its customers – both business and personal clients. The firm is PCI-DSS Level 1 Certified, which means it must comply with the same set of standards that the most trusted and well-known companies in the world follow.
Level 1 refers to the highest level of security a company can have.
Furthermore, they have a Money Service Operator's License, which enables them to facilitate Mastercard and Visa transactions, as well as ISO certification which is only given when a company has obtained a high level of information security.
They also use two-factor authentication (2FA) which requires users to provide an additional means of verification when logging in and making transactions. This is commonly known as one of the most secure features a payment provider can offer.
However, a secure payment method is not the only precaution you need to take when trading binary options; you also need to ensure that your broker is sufficiently trustworthy. The best way to check this is to see if the binary options broker is regulated by a local or offshore agency.
Pros Of Flutterwave Binary Options Brokers
Wide Range of Currencies
The payment solution accepts more than 150 currencies which makes it a highly flexible option for binary options trading. This allows users across the globe to trade without having to pay expensive exchange rates.
Secure
The firm is a highly secure payment method for binary options trading, as it is PCI-DSS Level 1 Certified – the highest security level there is and uses 2FA. This means that your funds are safe and secure, as long as you sign up to trustworthy binary options brokers that accept Flutterwave deposits.
Fast
The payment solution offers instant transaction times using Visa and Mastercard, which is essential for traders who are looking for a seamless and efficient binary options trading experience.
Mobile Application
Track your payments from your mobile phone using the brand's app, so you always know where your binary options trading funds are.
Cons Of Flutterwave Binary Options Brokers
Potential Fees
Because Flutterwave binary brokers will be charged for the use of the payment method, they might pass on the fees to you. With this in mind, check the fees that your broker charges for trading on their binary options platform before you get started, as high fees can eat into profits quickly.
Limited Availability
Flutterwave is not available everywhere, and therefore isn't a payment method that can be used by all binary options traders. Currently, it is widely available in African countries, but is less common outside this region.
Customer Reviews
Reviews of the customer support service show sometimes slow response times and inadequate help. Good customer support is essential for any payment method you intend to use for binary options trading so that you have help if something goes wrong with your deposit or withdrawal.
Note, the top binary options brokers that accept Flutterwave deposits will offer 24/5 or 24/7 support.
How To Make Flutterwave Deposits & Withdrawals To Binary Options Accounts
Note that restrictions on deposits and withdrawals are often put in place by Flutterwave binary brokers, including minimum deposits, minimum and maximum withdrawals, and criteria that must be met for funds to be withdrawn (for example submitting identity documents). This information will be on your binary broker's website and should be checked before you sign up.
Deposits
Making deposits to your binary options account using Flutterwave is a simple process. Look for the 'Flutterwave' option in the payment or cashier portal. You will then be asked to select the currency in which to deposit funds and then the amount you wish to deposit, which must be within the transaction limits set by the binary options broker.
Enter your payment information and your brokerage will begin to process your transaction.
To see that the money has been taken out of your account, check your transactions on the Flutterwave application or desktop browser.
Withdrawals
Navigate to the withdrawal section of your binary broker's cashier portal and select 'Flutterwave' once again. Enter the amount you would like to withdraw, and the broker will begin to process the withdrawal.
Keep in mind that some binary options brokers that accept Flutterwave will not allow you to withdraw more than you deposited.
Verdict On Flutterwave Binary Options Brokers
Flutterwave is an easy-to-use and functional payment method that processes payments with the seamlessness of PayPal and other modern-day e-wallets, facilitating instant deposits.
This is a great payment method for anyone trading binary options due to the speed and security options it offers, but traders must be sure this payment method is available in their location and watch out for additional fees.
Use our list of the top Flutterwave binary options brokers to get started.
Binary Brokers with Flutterwave
FAQ
Is Flutterwave Secure For Binary Options Trading?
Yes, Flutterwave is a secure payment method for binary options trading because it uses 2FA and is PCI-DSS Level 1 Certified, which is the highest security level there is for payment processing.
What Is The Best Binary Options Broker That Accepts Flutterwave Deposits?
Flutterwave is a payment processing platform that allows traders on binary options platforms to make deposits and withdrawals from their trading accounts, and it is accepted by a growing number of online brokers. Since Flutterwave binary brokers have different pros and cons, use our table of the top brands to find the right platform for your needs.
What Currencies Can I Use When Making A Binary Options Deposit With Flutterwave?
Flutterwave supports more than 150 currencies for those trading binary options, making it a flexible and accessible payment service. Accepted currencies include USD, EUR and GBP, plus XAF, GMD and GHS.
How Can I Deposit To My Binary Options Account With Flutterwave?
Flutterwave is a means of transferring money in and out of your binary options trading account, just like PayPal or Stripe. Simply navigate to your broker's payment area, select 'deposit', and then look for the brand's distinct logo. Next, follow the on-screen instructions and check the deposit amount is within your broker's minimum and maximum payment limits.