Good Day Traders,
In this article I am going to talk about about the japanese candlesticks. It's a fact that many newbies in the trading industry focus on candlesticks because they are easy to understand and give a  feeling of real trading to someone. But it's also a fact that nobody made money only by candlestick patterns. Many newbies are excited because they have some good results in the beginning by candlestick patterns without spend much time to read about trading but in the long run they fail and they come back to reading.
For me, candlestick patterns is a good tool, but only for confirmation.Of course every trader should know how to read the candles. I believe  this is "Lesson #1" for the new traders. If you know how to read properly the candles you can use them for confirmation in your trades as I said above but firstly you must know the basics. I will explain you the most important things you should know.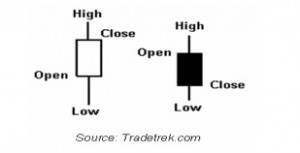 As you can see in this picture in the body of the candle there is the "open" and the "close" of the price in the wick up there is the high of the price and last in the wick down there is the low of the price.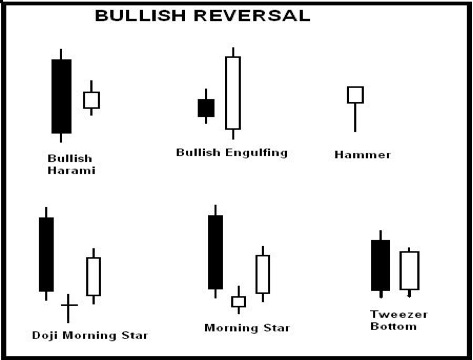 In the picture above you can see some bullish reversal candlestick patterns. With simple words you should look for formations like these near support levels for taking calls. For me, the most important patterns from above is the bullish Engulfing (you know that I use it many times mainly in 60 secs trades) and the hammer.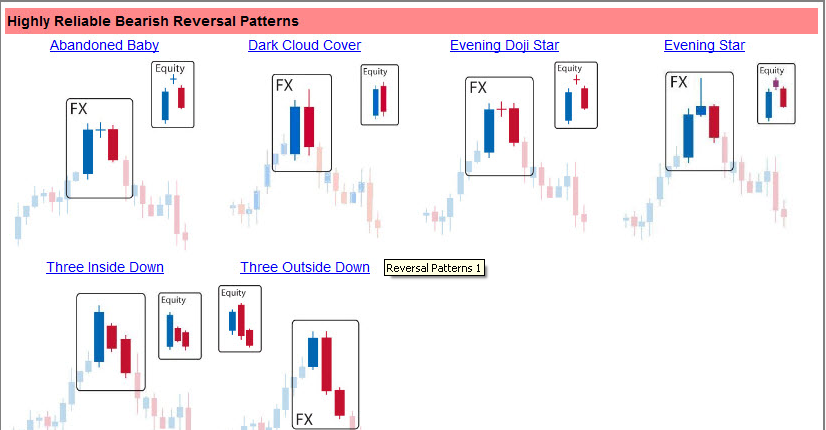 In this picture you can see bearish candlestick patterns.With simple words you should look for formation like these near resistance levels for taking puts. The most important for me is the stooting star and the bearish engulfing.
There are so many candlestick patterns and i believe a trader doesn't need to remember all of them, only the most important and to combine them with price action.
Another candlestick setup I like is this.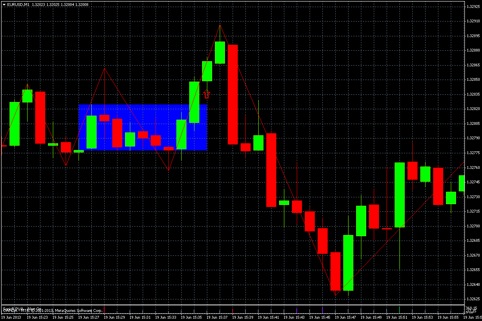 This is an inside bar. Look at the blue rectangle. We have a big green candle which is the main bar. The next candles can't go above or below of the main candle and its wick. When we have a break of this it's a signal.In the screen shot we have a bullish signal because we have a break up.
Read More: Candlesticks Part 2: Advanced Strategy
Kind Regards,
Kostasze