Who's Online
27 visitors online now
Sign Up To Our Newsletter & We'll Show You How To Get $100 Free Trading Money!
Navigation
Latest Videos
Title

Runtime

10:12

Description

Another binary options scam humorously brought to ...
Title

Runtime

10:49

Description

Binary Options Strategy For Beginners - Learn What...
Title

Runtime

9:16

Description

Learn more about binaries @ BinaryOptions.net.
Forex Brokers
CFD Brokers
No Deposit Binary Options Bonuses
What are No Deposit Bonuses for Binary Options Trading?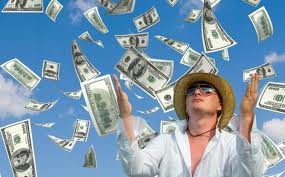 What does it mean to get no-deposit binary options bonuses? This concept refers to a scenario where a trader gets a trading bonus from his binary options broker without making a deposit into his trading account.
Normally, brokers only issue bonuses when a trader has deposited a certain amount of money to commence trading. The whole concept of a trading bonus is to enable the trader hold larger positions in the market, or to be able to trade more times than he ordinarily would have with his restricted capital. This eventually translates into more income for the broker in terms of increased trade commissions.
EXCLUSIVE -> Click here now to get a $100 No Deposit Bonus at GTOptions!

So if this were the case, why then do some brokers offer trading bonuses without deposits from their clients? Or perhaps we should ask: how does the no-deposit binary options bonus award system operate?
The commonest way that brokers award trading bonuses without a prior deposit from the trader is through trading bonus awards for contests. How does this work?
>>>MarketsWorld also offer a free $50 no deposit bonus<<<

Brokers realize that the only way to make money is to increase the number of clients that they have. Traditional marketing methods such as buying advertising slots on channels like Bloomberg TV or CNBC Africa are extremely costly. In addition, such ads can only reach a certain segment of society. In contrast, the Internet is almost getting to the stage of being ubiquitous. With the advent of the smartphones, we now carry the Internet with us everywhere we go. I still have an old Nokia phone with GPRS functionality that I can use to check my emails and surf the web with search engines. So brokers have deployed the internet in spreading the word about their existence and their operations. Brokers also know that traders are gradually getting desensitized to the pop-ups and other online ads that abound concerning forex brokerage services. So they changed their tactics and now offer thousands of dollars as give-away prices, simply to participate in trading contests.
In doing this, brokers know that the average human being loves freebies. When they present an opportunity to win say, $5000 in a binary options trading contest, they are likely to catch the attention of traders who may ordinarily not look their way. Contests are usually performed on the demo platforms of the broker(s) in question. Winners of such contests are not given the raw cash. Rather they are directed to the website of the broker to open a live account, and receive his deposit.
Now there is a catch here. Even if the trader has received this "no-deposit" bonus, he is still not allowed to cash this money out until he has fulfilled certain conditions which differ from broker to broker. Some may require the trader to invite some friends to make deposits equivalent to his "no deposit bonus" to start trading.
Whatever the broker scenario, most "no-deposit binary options bonuses" can only be claimed by winning trading contests.
No Deposit Binary Options Brokers 2013:
If you are interested in some of these contests, here are some examples of binary options brokers who provide this opportunity.
BinaryOptionsFree
In partnership with Intellicharts, BinaryOptionsFree provides a $100 no-deposit binary options bonus which is claimed from sign-up on their site. But there is a catch (just like we identified earlier). In order to be able to withdraw the no-deposit bonus, the trader must place trades that are worth 20times the value of the no-deposit bonus. So while the no-deposit bonus may seem to be free money, it actually isn't. Indeed, the binary options brokers stand to gain more from this arrangement, but if a trader is knowledgeable in binary options, it is possible to turn around this bonus into good profits. BinaryOptionsFree also has a Tell-a-Friend offer, where $500 in trading capital is given to anyone who refers a certain number of friends who deposit real money to start trading.
Plus500
Plus500 also has a $20 no-deposit bonus offer. Anytime a trader registers a live account on their website, he is required to validate his phone number. The phone number is entered into the appropriate form field on the online form, and a three digit code is sent to the trader's phone via SMS. This code is then entered into the appropriate space on the online form on the Plus500 website, and the trader's account credited with $20 on submission of the form. NB – Plus500 is a CFD platform not a binary options platform.
2 Responses to "No Deposit Binary Options Bonuses"
Leave a Reply
Best Binary Options Brokers




New on BinaryOptions.net:
Ask Us Anything!
In Your Language
Archives
Search BinaryOptions.net
Top Rated Q&A Contributors